Wylde Ivy
Gingerbread Cottage Perfume
Regular price
$30.00 USD
Sale price
$30.00 USD
Unit price
per
Sale
Sold out
The Scent:
Warm gingerbread and weathered wood, toasted clove and nutmeg, dried tonka beans and vanilla pods, black peppercorn and corn husks, and a sprinkle of sugar musk.

A ginger and spice fragrance like no other, dark and mysterious with untold secrets.
(Want to dive deeper into the story of Jack's Woods? Keep scrolling down for the full story.)

This scent is part of the limited edition Jack's Woods Halloween Collection and will be available through October 31st.

View the entire Jack's Woods Collection.
You may also love the Monsters in Love Halloween Collection.

The Product:
Wylde Ivy Halloween Edition Perfume sprays come in one ounce rectangular heavy glass bottles topped off with a black fine spray mister top. They feature beautiful labels that are unique to each scent. Enclosed in every bottle are genuine Swarovski crystals. Wylde Ivy perfumes are a mix of essential oils, fragrance accords, and cosmetic grade fragrance oils dispersed in professional perfumer's alcohol. Alcohol based perfumes have a greater silage reach (the distance from which a fragrances can be smelled) and tend to last longer than oil based perfumes as they can be sprayed on clothing and hair as well as the skin.
Crafted in small artisan batches, Wylde Ivy fragrances are paraban, phthalate and cruelty free.
Ingredients:
Contains: SD40B Alcohol, Fragrance, & PPG-20 Methyl Glucose Ether

The Story
Don't follow the shadows.
Don't enter the woods on the edge of the cornfield.
Don't turn around when you hear the rustle of leaves.

She knew the stories. Every child in the village grew up knowing that the woods belonged to Jack. Bedtime stories, fables and farces to make children do their chores, go to sleep at night, and not stray from their own farms. Jack will come they said. Jack is waiting. The woods belong to Jack.

They never frightened her, even as a child. She always said that the woods may belong to Jack but I belong to the forest. Barefoot and half wild she ran through the trees, drank from the crystal springs, and foraged for the treasures the forest gave to her. There was never a time she did not walk with bits of the forest clinging to her hair or snagged in her skirt. Still, she could not deny the unnatural stillness that slid over the woods as autumn crept on. How the morning mists seemed to linger longer and longer and how even the trees seemed to slow their somber sway the nearer Halloween loomed. Never once did even she step a toe into the woods on that night. Not ever on Halloween night. It was forbidden, but how she longed to.

October 31st arrived and brought with it no celebrations, no laughter, no costumes or candy as it did for other towns. In the village by Jack's Woods, Halloween was celebrated with locked doors, extra candles burning, and sleepless nights for children who told scary stories and for the parents who sat quietly watching. They locked themselves in and they tried to lock out the night, tried to hide away in their sad gingerbread cottages.

That night, jarring dreams came to her. Dreams of mist and moonlight, impossibly deep shadows, and a voice calling to her. She dreamed she was running, bare feet and wet leaves and then there was the never ending rows of golden corn. She pushed on and on as the wind seems to call her name. The corn grew thicker and thicker and darker and darker until she could no longer see any light and then she was falling.

She jumped awake, clammy and breathless and not to her small stuffy attic room but to the dewy grass, pale moonlight, and the woods before her...watching...waiting. Mist swirled around her and seemed to pluck at her hair. She only needed to take one step and she would be inside . The mist tugged and pulled, tiny hands that could not hold. She would not have been able to resist if she wanted to. She belonged to the forest. One step and she was in, easily running on paths invisible in the night. She knew these paths, these were her paths. Along the cold spring and up the glen. The trees began to thin and the moon began to peek through bare branches.

That is when she began to smell it. A warmness on the air, the scent of chaos and creation. The first embers floated past her and then she saw the bonfire in the distance. Massive it loomed overhead, both in control and out of control and at the base she saw figures dancing. Swirling and laughing they danced through the sweet smoke to music made from unplayed instruments, adding more and more dead wood to the bonfire. She wanted to dance. She never wanted anything more. She felt the pull of the music deep in her chest. As she neared the fire the faces came into focus. They were her people, the people from the village. The mothers and fathers, the grandparents, even the children she could now see weaving and running and cackling with wild abandon. All the people who were locked away in their sad gingerbread cottages behind heavy wooden doors. All the people who forbade the forest and the night. They were here. She let out a laugh of surprise and made her way to join them when another figure took her notice. Lone, slender, and lithe, he leaned against the tree, his face in shadow. He was watching her and when he was sure she saw him he slid into the forest.

She followed him, stepping over broken pieces of pumpkin all along the way. He wanted to be followed. He moved through the forest without a sound, never bending or breaking a twig. It is as if the trees moved for her. Silently he lead her on and she found no words she wished to speak. Finally he slowed and as she moved closer to him he held out his hand behind him never turning to her. She took his hand and with a slight squeeze he pressed on through the darkness until they came crashing out to a clearing rimmed with stones and bathed in full moon light. She stood beside him, on the edge of the circle, hands still grasped, his face still in shadow. "Do you want to enter the circle?" he asked in a voice so raspy and heavy it was as if this was his first time speaking. Still he did not turn to her. Without a word, she stepped into the circle and pulled him with her. Now he swept her into his arms and held her close. They twirled and spun in a sweeping dance that she would have never believed her feet could dance, though, were her feet still touching the ground? She felt weightless and the more they danced the more she felt like floating. He looked down into her eyes, his eyes dark and endless as a wide smile spilled onto his pale porcelain face. He reached out and pulled a leaf from her wild red hair and let it go to tumble through the night.
Share
It smells soooooo good, love it!
It smells soooooo good, love it!
The perfect scent for a cold fall day, I a...
The perfect scent for a cold fall day, I absolutely love it.
The perfect scent for a cold fall day, I a...
The perfect scent for a cold fall day, I absolutely love it.
This review has no content.
This review has no content.
This review has no content.
This review has no content.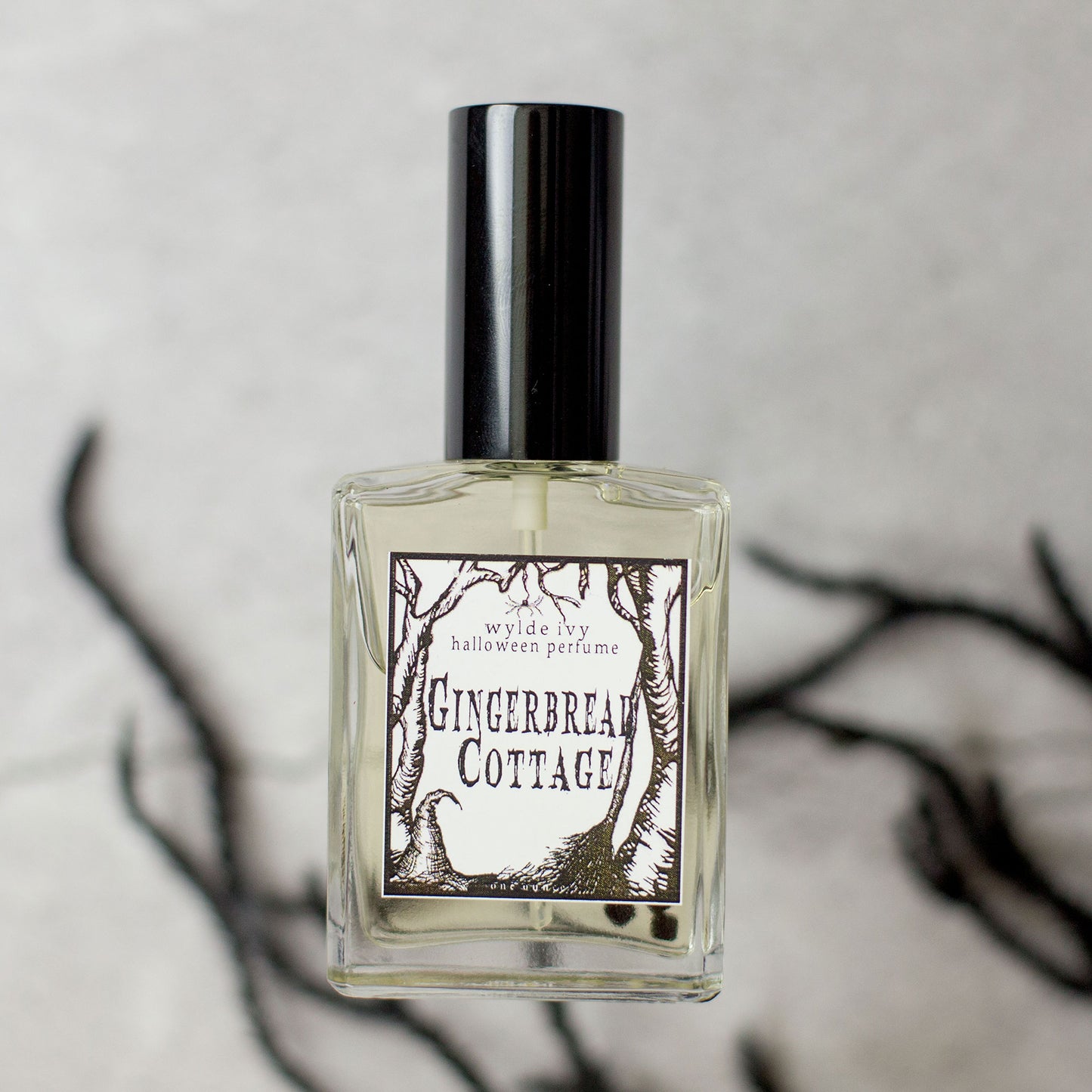 Let customers speak for us