Wylde Ivy
Aventurine Perfume
Regular price
$30.00 USD
Sale price
$30.00 USD
Unit price
per
Sale
Sold out
A Fragrance Inspired by Aventurine
A fresh, green, optimistic fragrance of watered greens, sweet cactus waters, healing aloe, and hints of white sage and orange flower
Sweet fresh cut cactus leaves, aloe water, agave nectar, sweet ozone, pink pomelo, white sage, and fresh bergamot.
The Gemstone:
Aventurine is the stone for abundance, good fortune, creativity, success, and balance. Aventurine is actually a form of quartz and is named form the Italian word a ventura meaning "by chance". Besides being considered one of the luckiest stones (also nicknamed "the Gamblers Stone" Aventurine is used to release old patterns, habits and disappointments so new growth can take place. It can bring optimism and a zest for life, allowing one live with confidence and to embrace change.
Discover The Crystal Collection
Please note, besides the gemstone chips inside the perfume bottle, no other loose gems or crystals are included with this perfume.  All gemstones pictured are for display purposes only.
The Product
Wylde Ivy perfumes are concentrated perfume oils dispersed in professional perfumer's alcohol. Crafted in small artisan batches, Wylde Ivy fragrances are paraban, phthalate and cruelty free.
Size and Packaging:
Wylde Ivy Perfumes come in one ounce rectangular heavy glass bottles topped off with a modern brushed metal mister top. They feature beautiful full color labels that are unique to each scent. Enclosed in every bottle are genuine aventurine gemstone chips. Please note, other than the crystal chips inside the bottle, no loose gemstones are included with this perfume. Gemstones pictured are for display purposes only.
Ingredients:
Contains: SD40B Alcohol, Fragrance, & PPG-20 Methyl Glucose Ether
Share
This review has no content.
This review has no content.
Love it!
I have been getting stuff from Ashley and Wylde Ivy for many years now. She never disappoints. Love this new Aventurine.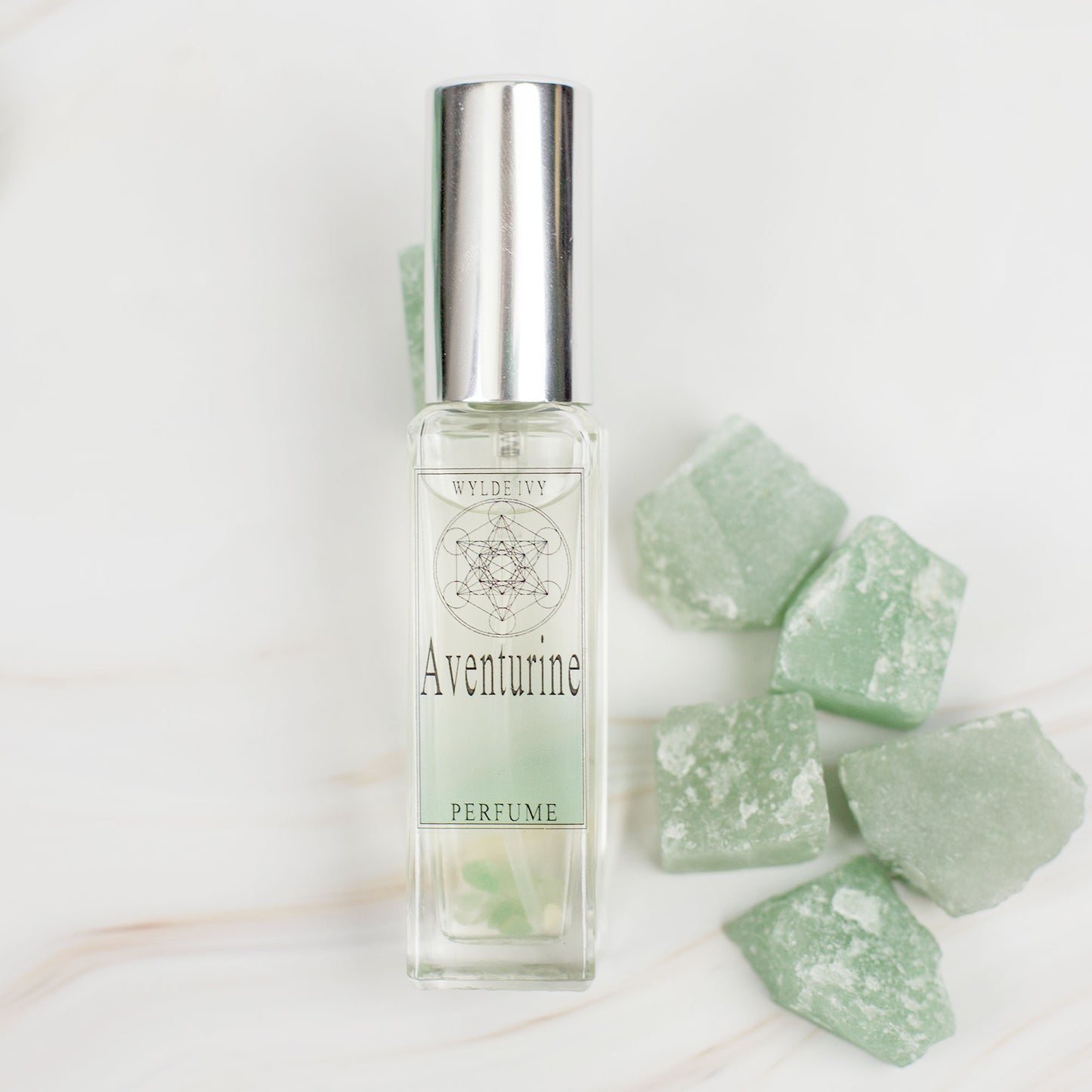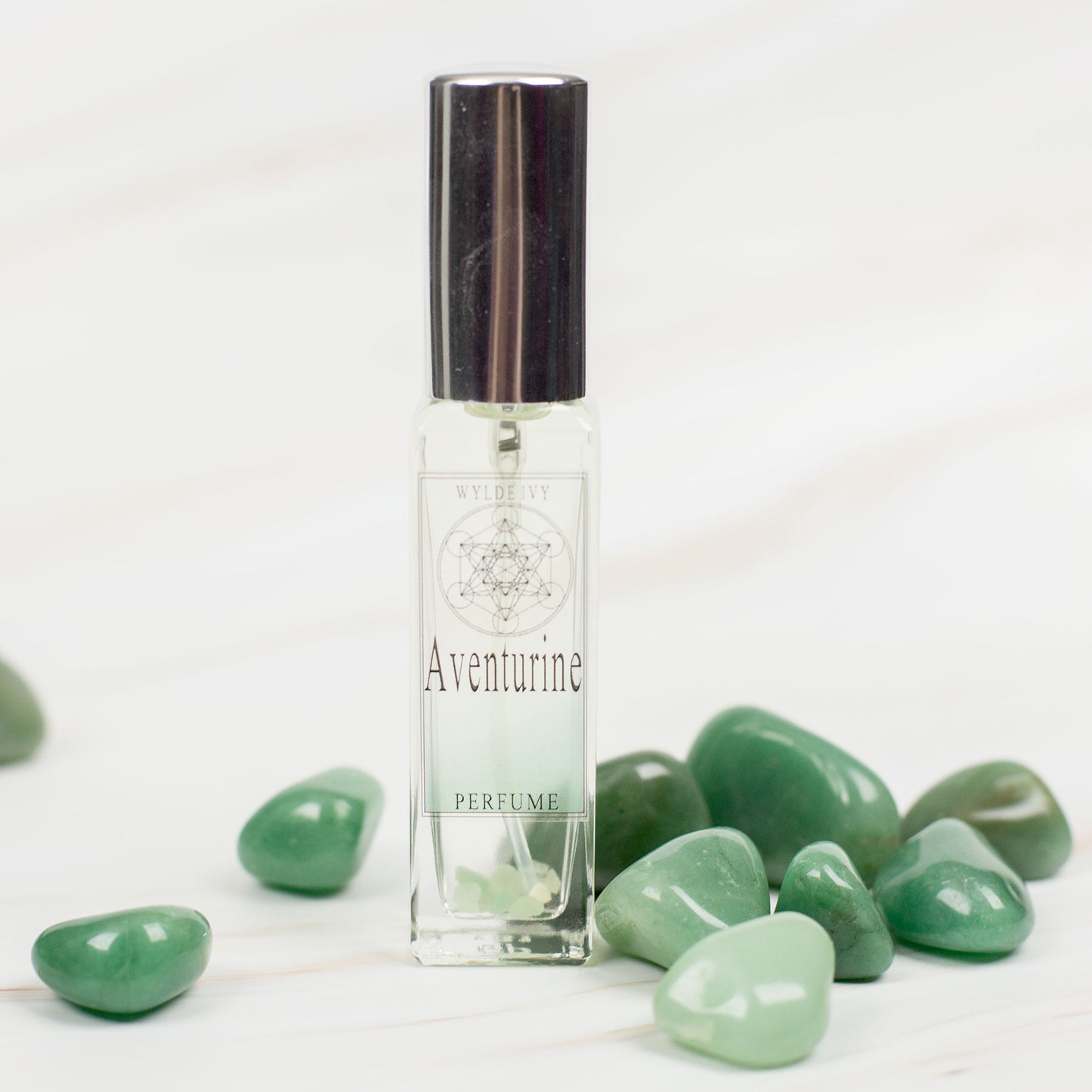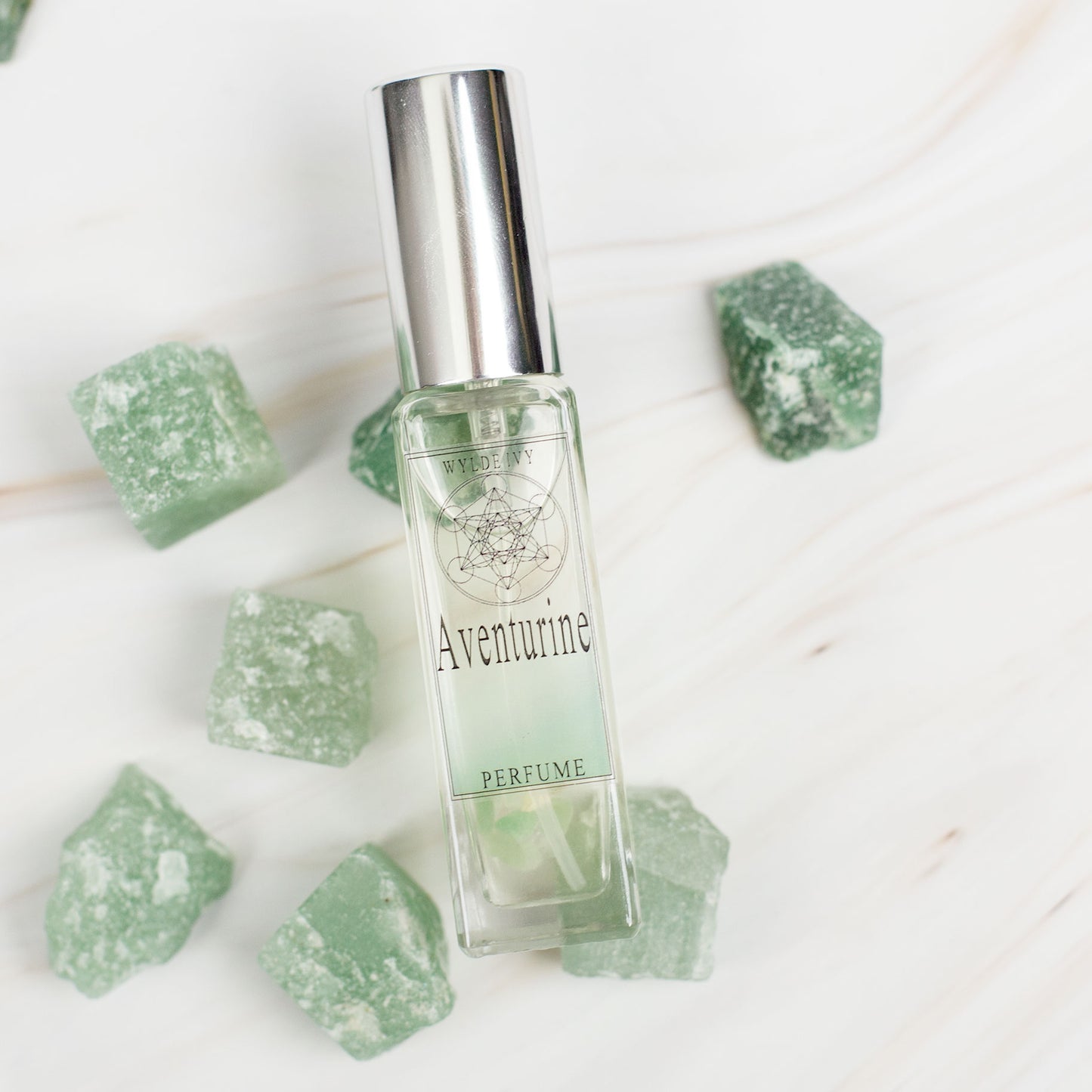 Let customers speak for us