Wylde Ivy
Season of Light Perfume Oil Sampler Gift Set
Regular price
$30.00 USD
Sale price
$30.00 USD
Unit price
per
Sale
Sold out
The perfect way to give the gift of Wylde Ivy fragrances to a friend, a loved one, or even yourself! Try all five radiant fragrances from the new Season of Light Collection. The mini perfumes are wrapped in waxed tissue paper and nestled inside to an aluminum tin.
This sample set makes a beautiful and unique gift!

Contains December Lights, In the Glow, One Thousand Lights, Shimmering Wishes, and Vanilla Glow.

December Lights:
Whether by the flicker of candles, the glitter of moonbeams on snow, or the twinkle of decorations, the lights of December fill the longest of nights.
A radiant fragrance that celebrates all the lights of December. Bergamot and orange zest steeped in white tea with a touch of gardenia, white sandalwood, and sugared plums.

In the Glow:
There is just something about light in the winter. Whether it is the low slung sun or the multitudes of glorious tiny strung bulbs, the light has a way of surrounding, wrapping those with open eyes and hearts in it's glow.
Black amber plum, pomegranate, and sheer vanilla musk blend with amber crystals and dried sweet grass.
In the Glow is warm, sweet, inviting and seductive.

One Thousand Lights:
Sheer, glistening, radiant, and positively alight...One Thousand Lights will be your fragrance of the winter season.
A fresh white warm sugar blend that is innocent and inviting, mysterious and unforgettable all at the same time. Sugar musk soaked mandarin, crushed red berries, blue heliotrope, tonka bean, whipped cream, and blonde woods.

Shimmering Wishes:
Close your eyes and make a wish under the twinkling lights. 
Sweet, flirty, and fresh, Shimmering Wishes is a bright blend of frosted winter apple and pear with a touch of winter spice and white vanilla finished with a whisper of sheer pink musk.

Vanilla Glow:
Wrap yourself in the cozy fragrance of warm vanilla. 
Sweet and warm, playful and inviting.
Fresh vanilla beans with a hint of melted marshmallows with just a kiss of sugared winter berry and white musk.


This perfume is part of the Season of Light Collection. A collection full of radiant fragrances inspired by and celebrating the magic of winter lights.

View the entire Season of Light Collection

The Product:
Miniature glass bottles filled with 1.5 ml of Wylde Ivy perfumes. Just like our full sized perfumes, these Mini Perfumes feature gorgeous labels, each unique to the scent!

Wylde Ivy perfumes are a mix of essential oils, fragrance accords, and cosmetic grade fragrance oils dispersed in skin friendly Jojoba and Coconut Oils. Crafted in small artisan batches, Wylde Ivy fragrances are paraban, phthalate and cruelty free. Oil based perfumes have a more subdued silage reach (the distance from which a fragrances can be smelled) which makes them perfect for more intimate fragrances. Perfumes in oil form, tend to react more with your personal skin chemistry giving each wearer and unique fragrance. Even at a greater concentration, Perfume Oils may fade on the skin during wear. It is common to apply a little oil to the hair as well as clothing (please spot test first) to prolong the fragrance.
Ingredients:
Contains: Jojoba Oil, Fragrance, Coconut Oil, & PPG-20 Methyl Glucose Ether
Share
This review has no content.
This review has no content.
This review has no content.
This review has no content.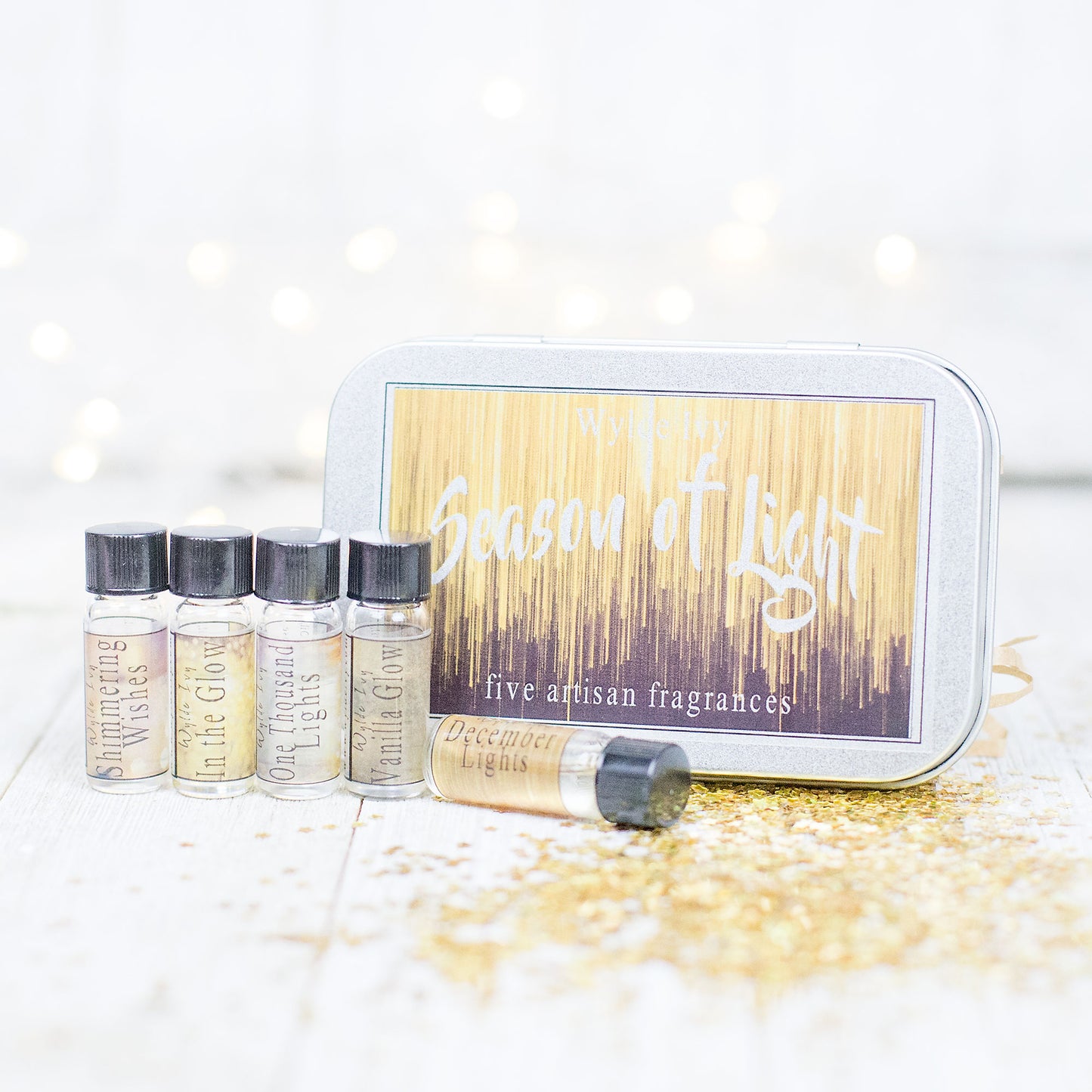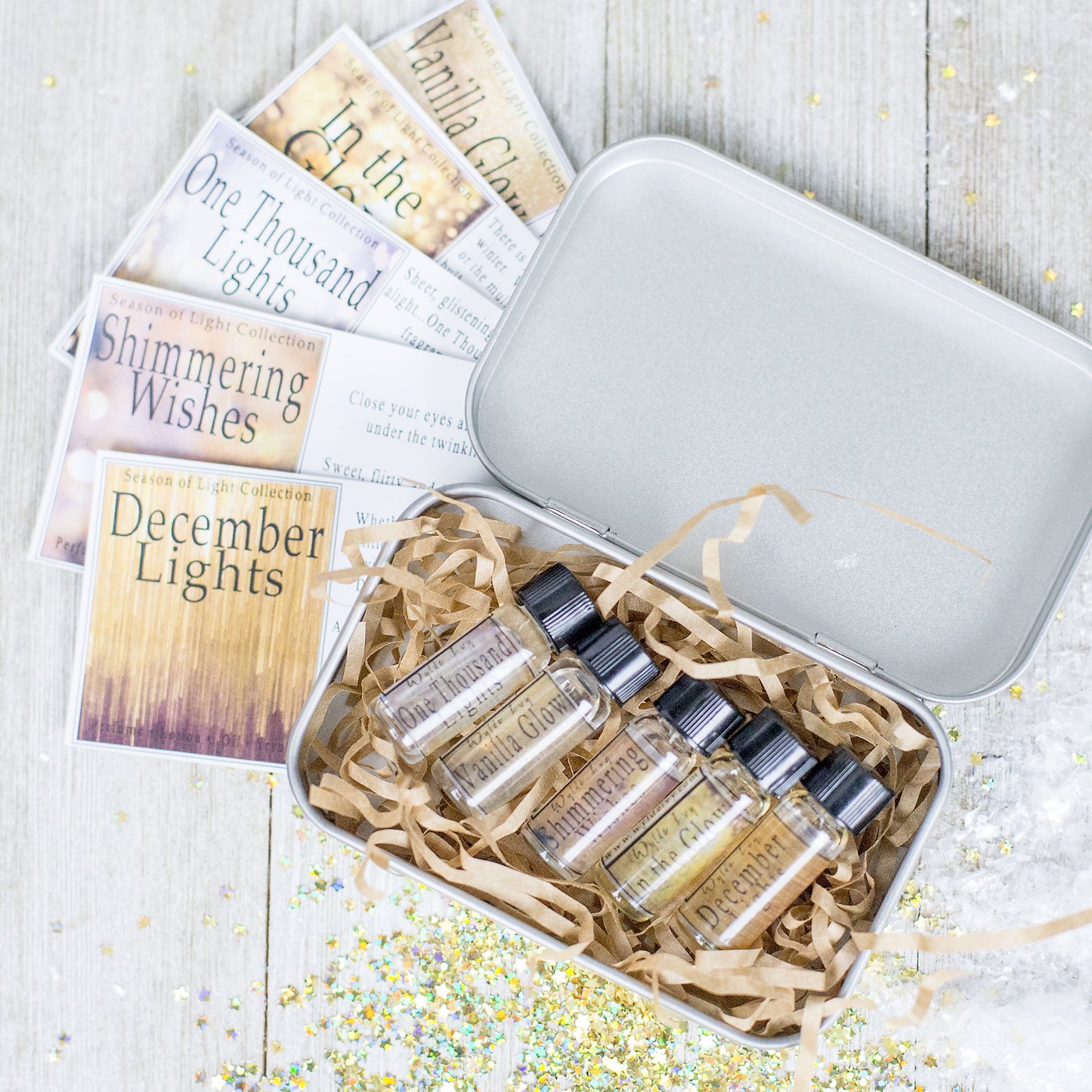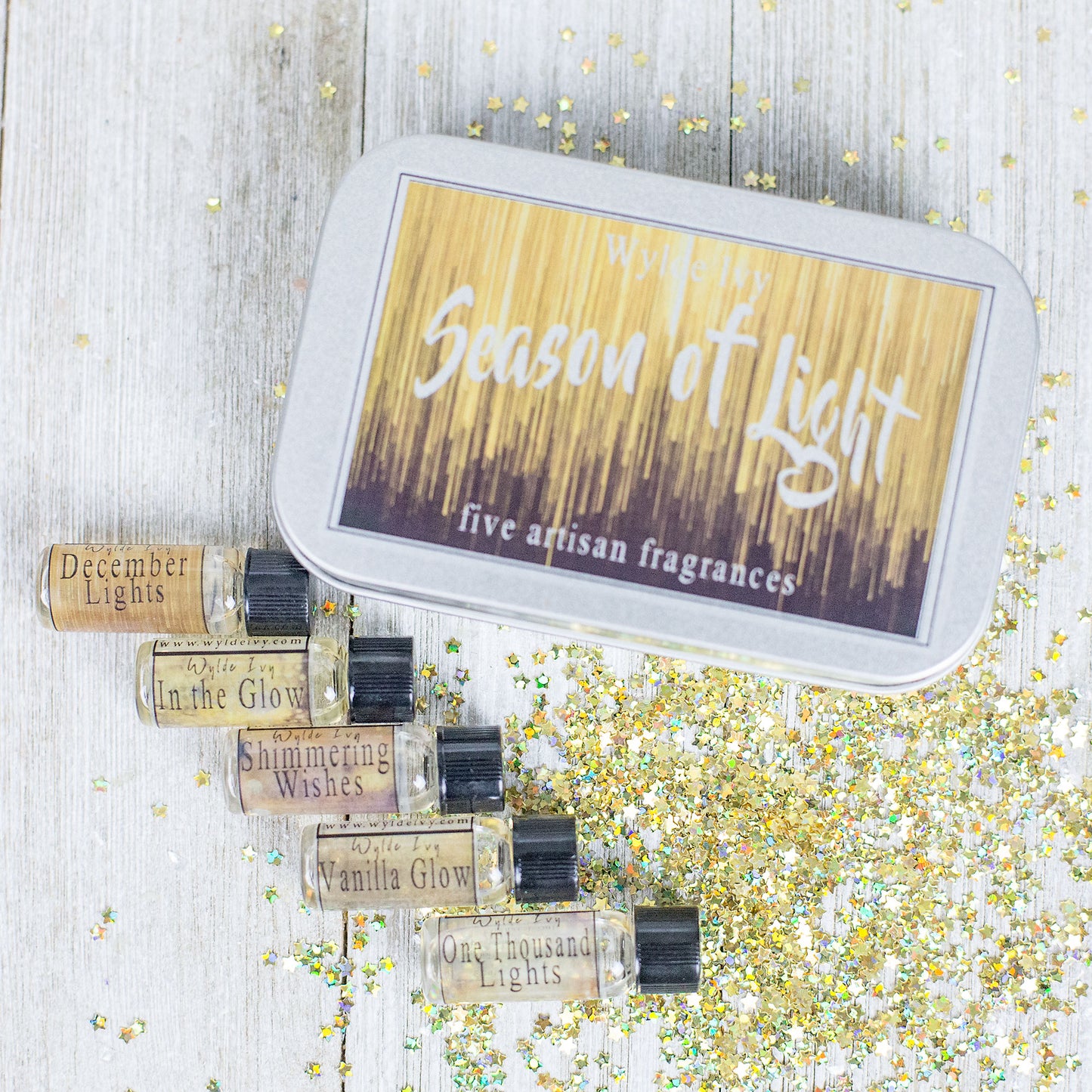 Let customers speak for us