Wylde Ivy
Solstice Faire Collection Perfume Oils
Regular price
$25.00 USD
Sale price
$25.00 USD
Unit price
per
Sale
Sold out
A collection that celebrates the magic of autumn and fall celebrations. The Faire has come to the sleepy little town of Solstice bringing with it artisans who put a little more than love into their wares. Come find some hidden magic where the fragrances of rich spices, harvest fruits, pumpkins fresh from the field, hot teas, caramelized sugars and sweet creams blend with crimson leaves, bonfires, and dry October woods.
Solstice Faire:
"On the eve of every autumn equinox, the Faire finds the town of Solstice. Slipping in sometime before the dawn, they say that no one from Solstice has ever actually seen the Faire arrive. It is as if it springs up from the earth in a frenzy of colored tents, banners, bells, bonfires, singing and scents...oh, the scents! Ever playful autumn breezes carry the warm and irresistible fragrances of spiced apples and pumpkins, sweet creams and gingerbreads, copper pot scalded caramels, exotic resins and incense laden smoke straight into Solstice where they intertwine with the scents of the surrounding forest, fallen leaves, and sweet wood bonfires.
They say that it is impossible to resist the fragrances that call from the Faire. They say that everyone finds a little bit of magic there.
They say they will see you soon."
Fragrance Notes:
The sweet calling of the faire in the heart of the warm autumn woods. Ginger infused fruits, apple wood bonfires, golden hay bales, blonde sandalwood, smoked sugars, crimson tipped leaves, and spiced pumpkins.
The Candle Maker:
The coziest tent belongs to the Candle Makers. It is radiates warmth and light and the fragrances of spice and melting beewax. Regal ivory tapers, still joined to their twins and hanging from cotton cords fill every empty space of the tent. Amid the racks of curing candle, there is a special one that waits for you. Will you find it? Go ahead, one is calling to you. Let go and trust yourself to find it.
It is said that a candle from the candle maker when burned on a windowsill on New Year's Eve will ensure that your year is filled with warmth and light.
Fragrance Notes:
Warm vanilla, melted amber, carved pumpkins and hay bales, smoldering embers, whole cloves, crush allspice berries, and smoked tonka beans.
Warm and wholesome with a touch of spice.
The Palm Reader:
Tucked in a quite corner, away from the bustle of the Faire sits a lone tent, drab in faded canvas. Muted fabric of the outside turns into a riot of color and light inside. Light beams dance from swaying crystals, strewing hundreds of miniature rainbows in all directions, scarves in every jewel tone drape the chairs and tables, a brewing tea simmers, and everywhere sweet scented smoke swirls. She knows your questions even before you do, she sees what you are afraid to ask and when she takes your hand her warmth envelops you. She closes her eyes and says softly, "always start with an open heart".
Fragrance Notes:
The scent of black tea, dried bergamot, white sandalwood, incense smoke, autumn spice, caramelized sugar, dried September apples
A sweet spiced smoke and tea fragrance.
The Sugar Witch:
In a tent of pure white works a woman who's clad also in all white from the buttons at her neck down to the rivets in her boots. Her hair is wispy and prematurely white and piled ontop of her head like an cloud tied earthbound with a pink satin ribbon. She has the palest blush to her cheeks and a sparkle in her eyes that speaks of nothing but childish wonder. Moving like a dancer she spins, she pulls, she melts her crystals of sugar into tiny works of art is shades of white and whispers of pastel to the faint sounds of music boxes that never seem to need winding.
It is said that just one melting taste of her crystalline creations on your tongue evokes the purest feeling of bliss, like a radiant sun, the laughter of childhood, and the most perfect summer day. Even the sweet air around her tent coaxes laughter and smiles from the tetchiest passerby. They say that no one is able to resist one of her sweet dusted confections and sure enough, everyone you pass will be carrying a box of pure white wrapped in a pale pink ribbon, a smile, and the reflections of childish joy in their eyes.
If you ask her if shes a witch she laughs a airy trilling laugh and says the only thing she charms is a sweet tooth.
Fragrance Notes:
The scents of warm marshmallow, fresh farm cream sweetened with vanilla and muscovado sugar, crushed tonka bean, caramelized maple, and a shot of bourbon to warm your nose.
Deep, rich warm autumn cream with a whisper of spiced maple and autumn leaves.
The Tea Blender:
The smallest tent of the fair is adorned with the most flags. Large and small, frayed and new, flags of the people of the world, and of past nations, and lands yet to be known. They billow in the wind on posts and strings and sewn into the very tent itself and whisper, "come weary traveler, I have just the thing for your thirst".
Inside are jars of many sizes, slender and squate bottles, ornate boxes and plain tins all stacked impossibly high and each holding dried treasures of magestic tea leaves from every reach of the world, rare spices still singing of caravan travels, sweet dried fruits from secret gardens, and seeds delivered by the wings of songbirds.
Whisper your fondest memory to the Tea Blend and with deft hands she picks and pulls from the crooked stacks of jars and trinket boxes. For a coin you are presented with a small cloth pouch. They say if you brew the contents of the pouch just as the sun is slipping into the horizon and drink it before the moon is at full shine that you will visit that chosen memory in the most perfect dream.
Fragrance Notes:
Tea leaves of black, green, and red, dried apples and pears, raw sugar, fresh amber resin, vanilla beans, a whisper of spice and blonde wood.
The Wood Carver:
Follow the trail of wood shavings to the wood carvers tent. With strong, sure hands, the carver adorns the boxes with tiny delicately carved flowers and trailing ivies, perfect mandalas, intricate weaving knots, and animals so lifelike it is as if they slumber in the wood itself. Small square boxes of of the deepest ebony to round boxes of pale blonde ash and everything in between.
It is said that if you place a written name inside the box then that person will know you are thinking of them, no matter how many days, oceans or mountains separate you.
Fragrance Notes:
Cedar and oud wood spiked with clove, peppercorn, and smoked vetiver with a finish of amber resin, aged bourbon and vanilla and a touch of sweet wood smoke.
Sweet dry wood and cream with just a hint of spice.

Perfume Oils:
Wylde Ivy scents mixed with a Jojoba and Coconut Oil base. Perfume Oils are packaged in 1/4 ounce glass bottles featuring gorgeous labels and genuine Swarovski crystals. Never worry about spills with these chic little perfume bottles that feature a smooth stainless steel roller ball applicator top.

Perfume Oils do not "lift" from the skin as aggressively as alcohol based perfumes, which makes them perfect subdued personal fragrances. There are no silicones in Wylde Ivy Perfume Oils. Because of this, the carrier oils will eventually be absorbed into skin which may make repeat applications necessary on some skin types. Perfume Oils are the perfect choice if you prefer to wrap yourself in more personal scents or are sensitive to alcohol. Oil based perfume formulas allow for the fragrance to mingle with your skin chemistry more readily, creating a unique and personal fragrance experience.

Size and Packaging:
Wylde Ivy Oil Perfumes come in 1/4 ounce cylindrical glass bottles topped off with a silky smooth stainless steel roller ball applicator. They feature beautiful full color labels that are unique to each scent. Enclosed in every bottle are genuine Swarovski crystals!

Ingredients:
Contains: Jojoba Oil, Fragrance Oils, Coconut Oil, & PPG-20 Methyl Glucose Ether
Share
This review has no content.
This review has no content.
This review has no content.
This review has no content.
Amazing. Plus samples were sent & I am now...
Amazing. Plus samples were sent & I am now ordering more
This smells exactly like Pink Chiffon from...
This smells exactly like Pink Chiffon from BBW. :)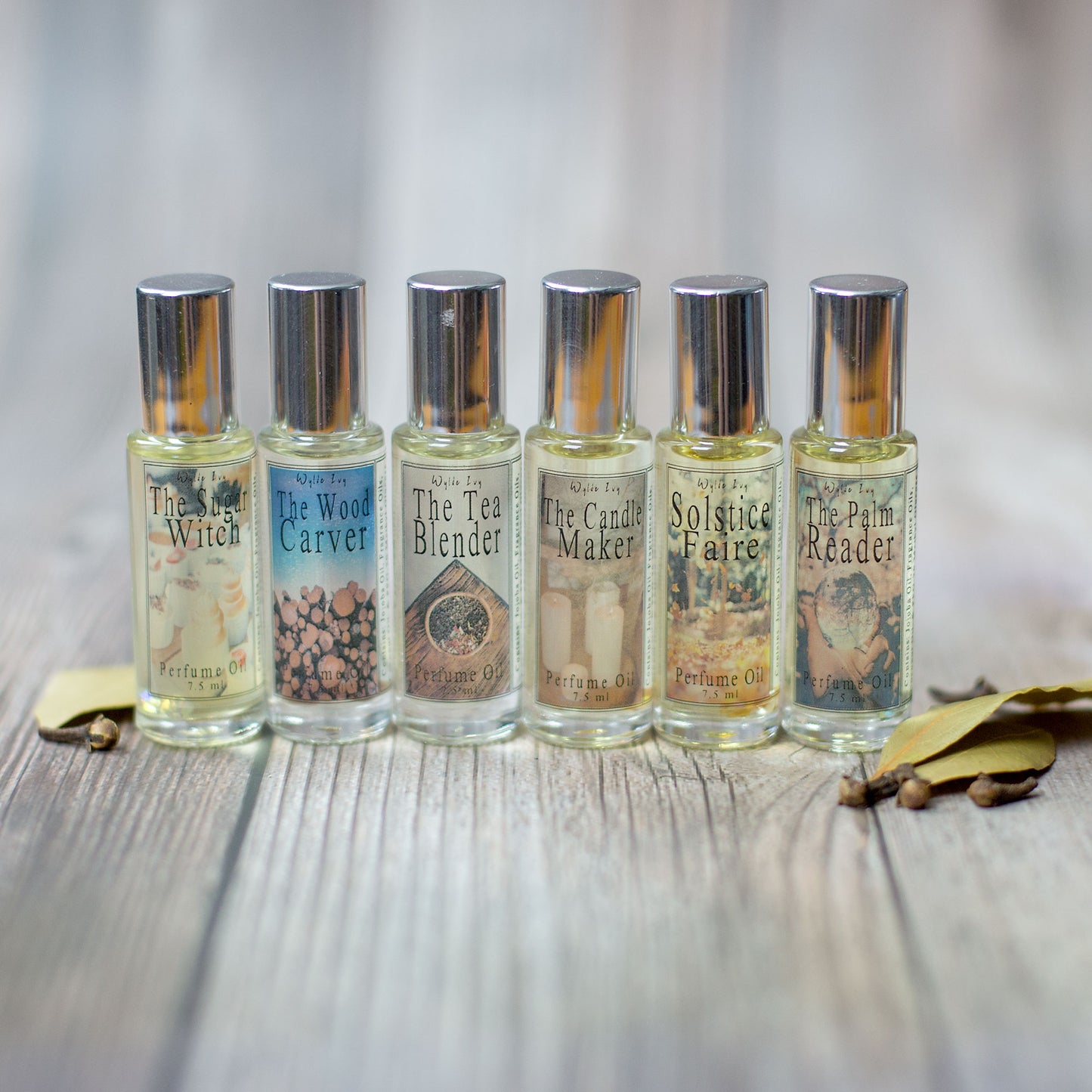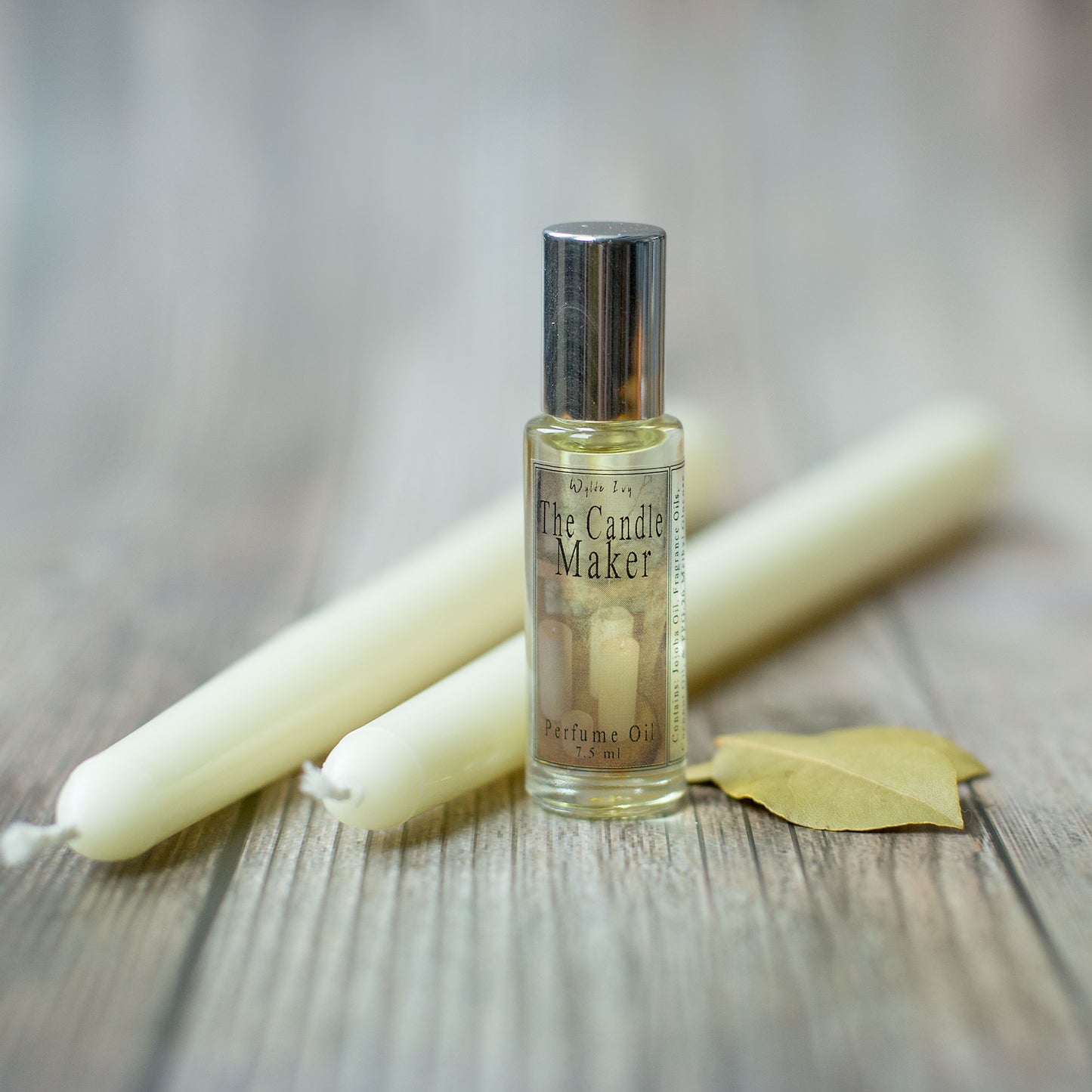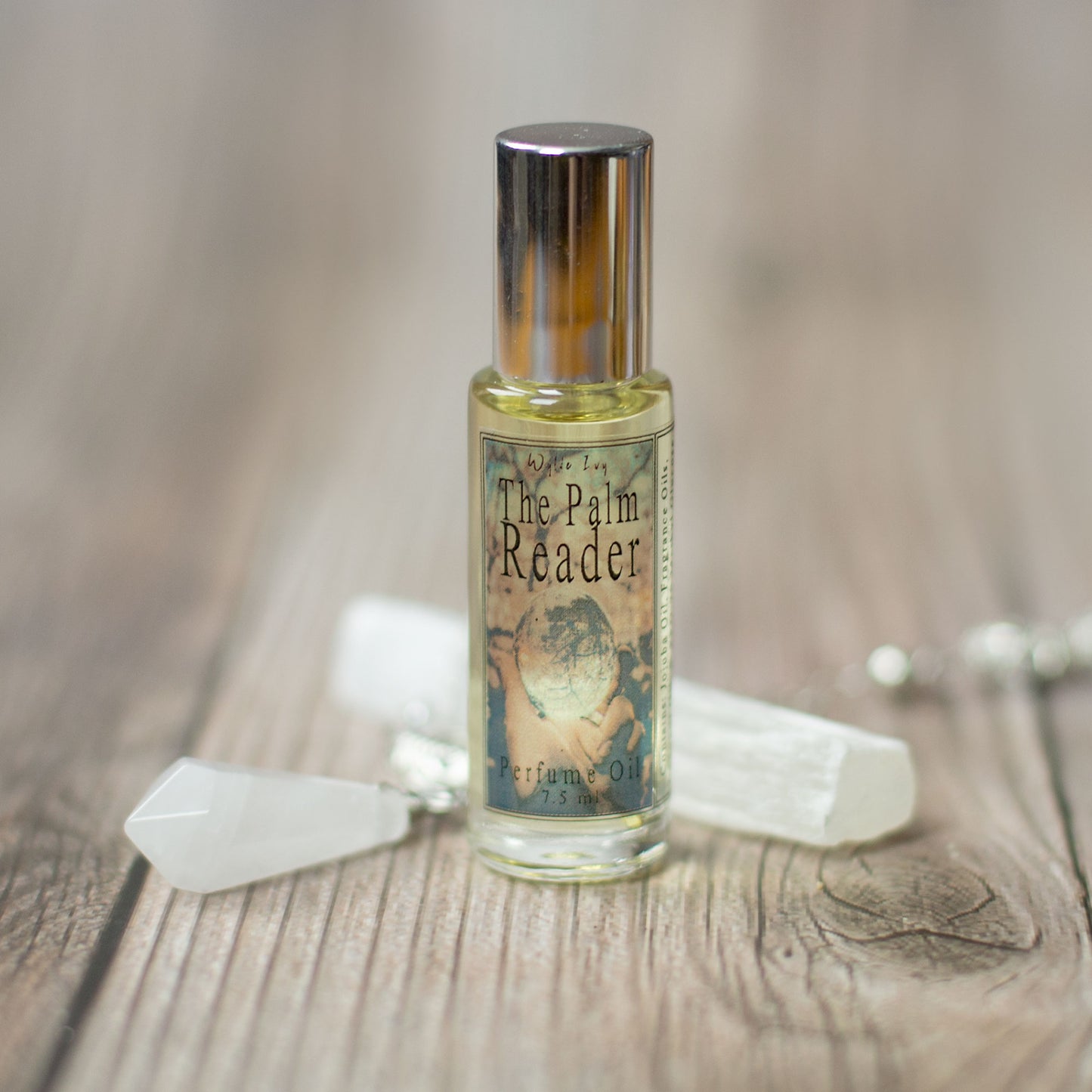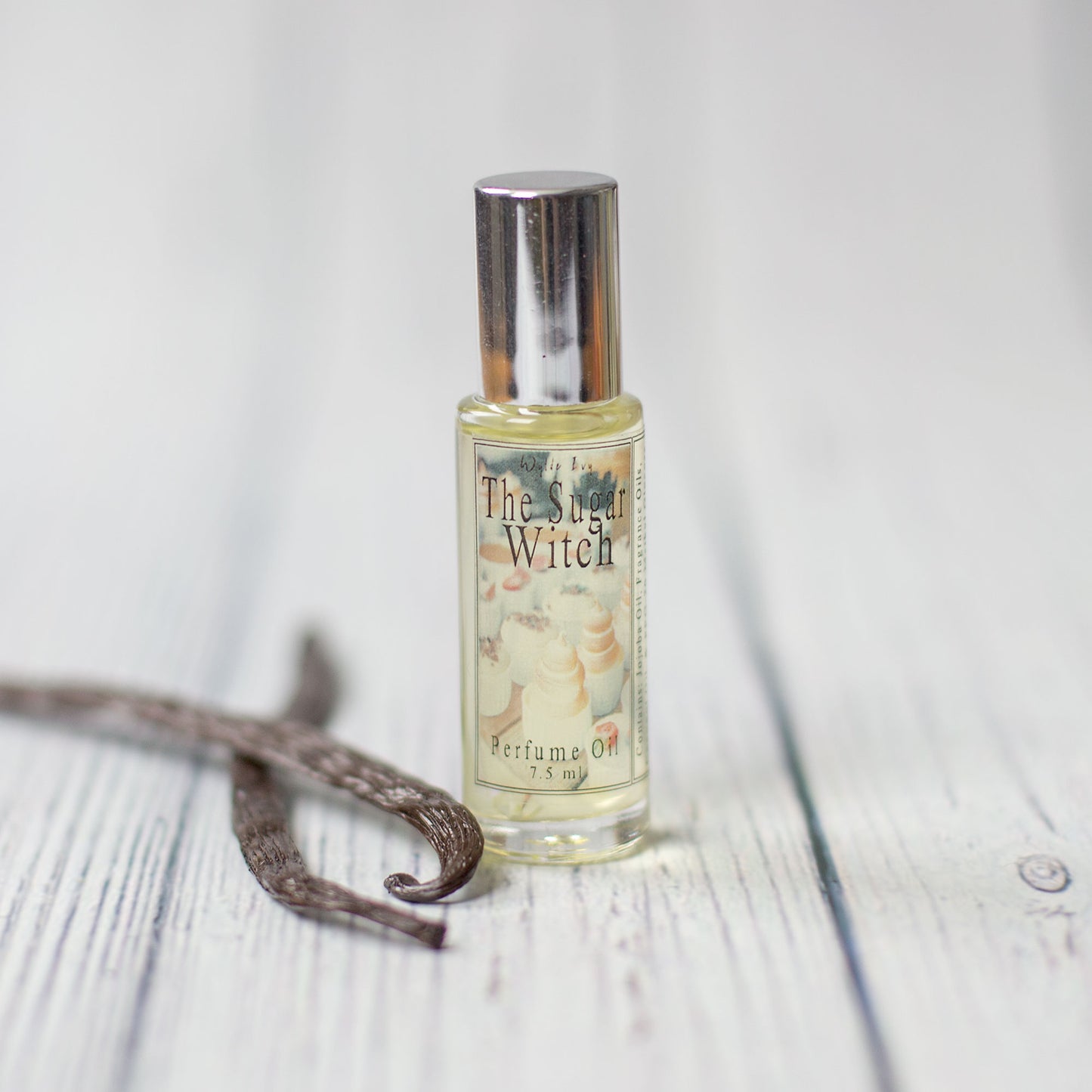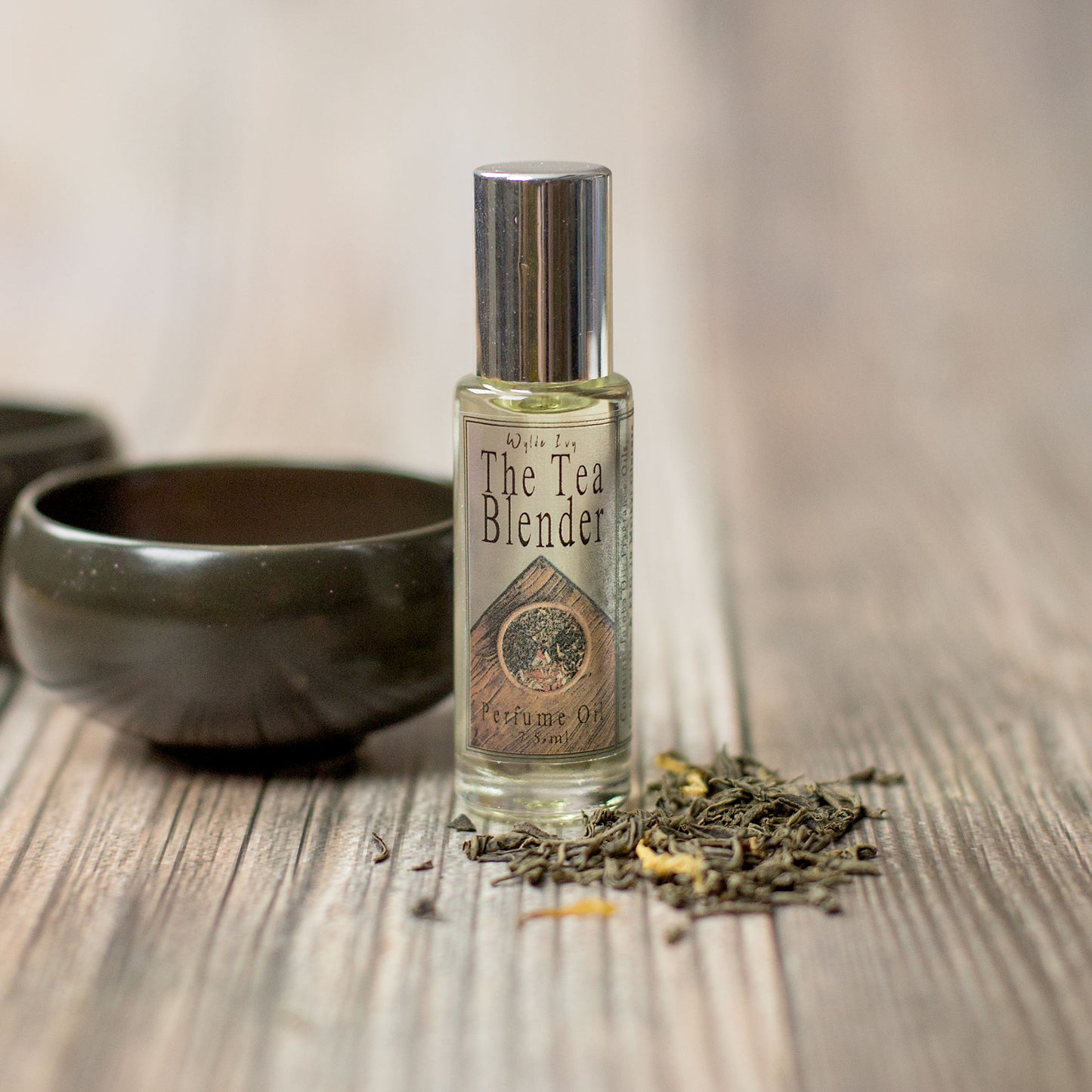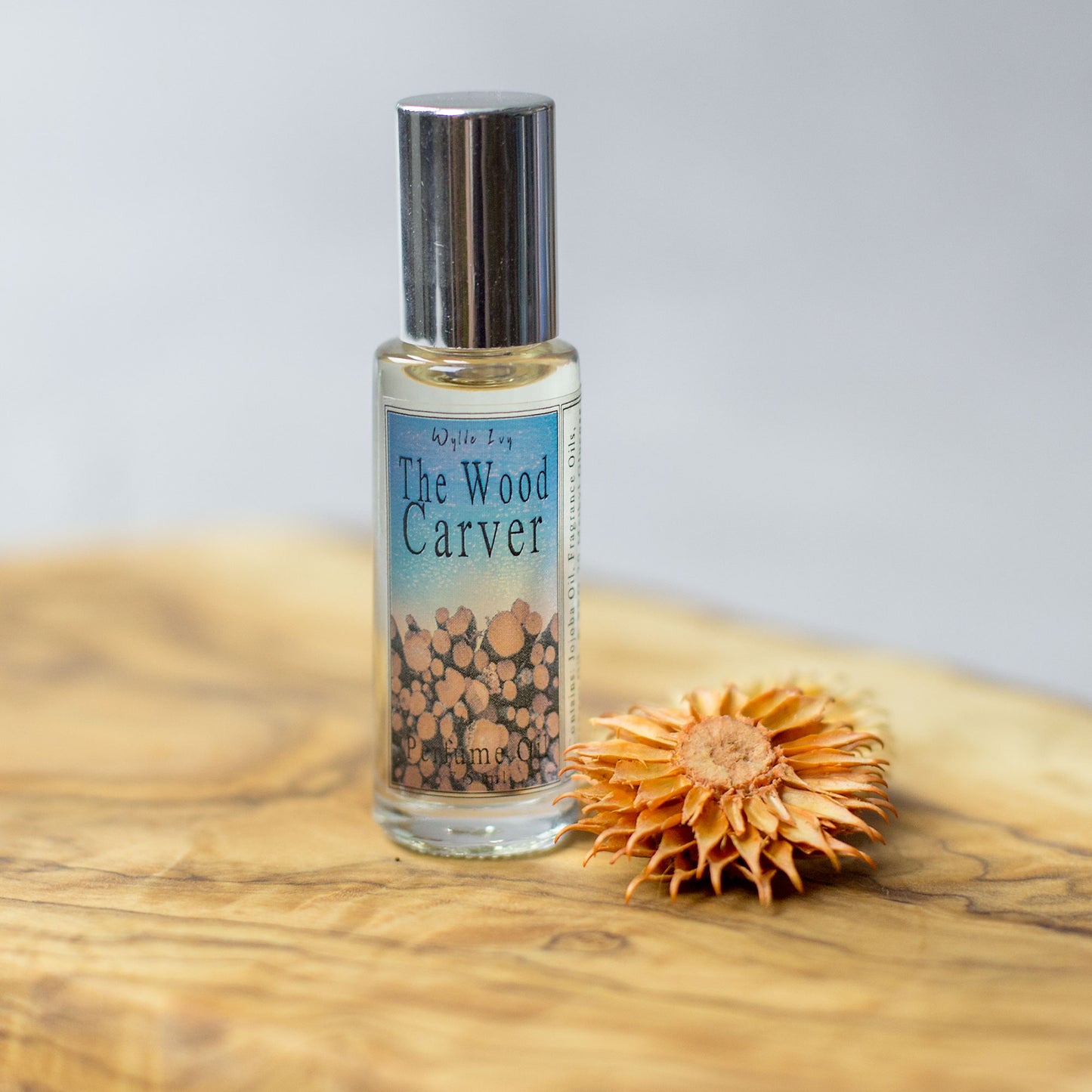 Let customers speak for us