Wylde Ivy
The Gemstones | Set of 5 Gems that Inspired the Collection
Regular price
$12.00 USD
Sale price
$12.00 USD
Unit price
per
Sale
Sold out
Set of five gemstones that inspired Wylde Ivy's The Crystal Collection Fragrances. Five genuine gemstones packaged in a black cardboard box and nestled in real Spanish moss. Included is a very brief description of each stone.

The Collection:
A collection inspired by the magic, lore, and science of crystals and gemstones.
Discover The Crystal Collection

This set contains Aventurine, Citrine, Clear Quartz, Rose Quartz, and Tourmaline. Each of your stones will be unique in size, shape, and color, but all will be at least one inch in length. Photos are a representation of what you will receive. This is the perfect starter set for those looking to begin their journey with gemstones and also makes the perfect little travel set. Makes a wonderful gift!

Gemstones have a fascinating history full myth, legends, and lore as well has centuries of use in ceremonies, rituals, and medical practices. Below is just the briefest overview of these amazing gifts from the earth.

Aventurine (green):
Aventurine is the stone for abundance, good fortune, creativity, success, and balance. Aventurine is actually a form of quartz and is named form the Italian word a ventura meaning "by chance". Besides being considered one of the luckiest stones (also nicknamed "the Gamblers Stone" Aventurine is used to release old patterns, habits and disappointments so new growth can take place. It can bring optimism and a zest for life, allowing one live with confidence and to embrace change.

Citrine (yellow):
Citine, possibly one of the happiest gemstones, has been called the "light maker" both for its sunny color as well as its vibrant energy. Like Vitamin C for the soul, the Citrine crystals emanate possitivity and joy. Citrine boosts self-esteem and confidence, encourages a positive attitude, aides in concentration and helps to overcome fears and doubts.

Quartz (clear):
Clear Quartz, one of the most abundant minerals in the world has been used for centuries in everything from rituals and ceremonies to medical practice and mechanics. This gemstone is used for cleansing, purifying, and energizing. Known for its high vibrations it can help clear away mental and emotional clutter.

Rose Quartz (pink):
Rose Quartz is the gem for all things love, friendship, peace, and matters of the heart. Connected with the heart chakra, it encourages compassion, tenderness, and love. Rose Quartz is the perfect stone for aiding in fostering self love and care.


Tourmaline (black):
Black Tourmaline is one of the most popular gems used for protection, cleansing, and balancing. This stone is used by many to block negative energies, both physical and emotional, as well for protecting and cleansing spaces. Black tourmaline contains a high concentration of iron, which is specifically good at absorbing and neutralizing EMF radiation that is emitted from electrically devices.
Share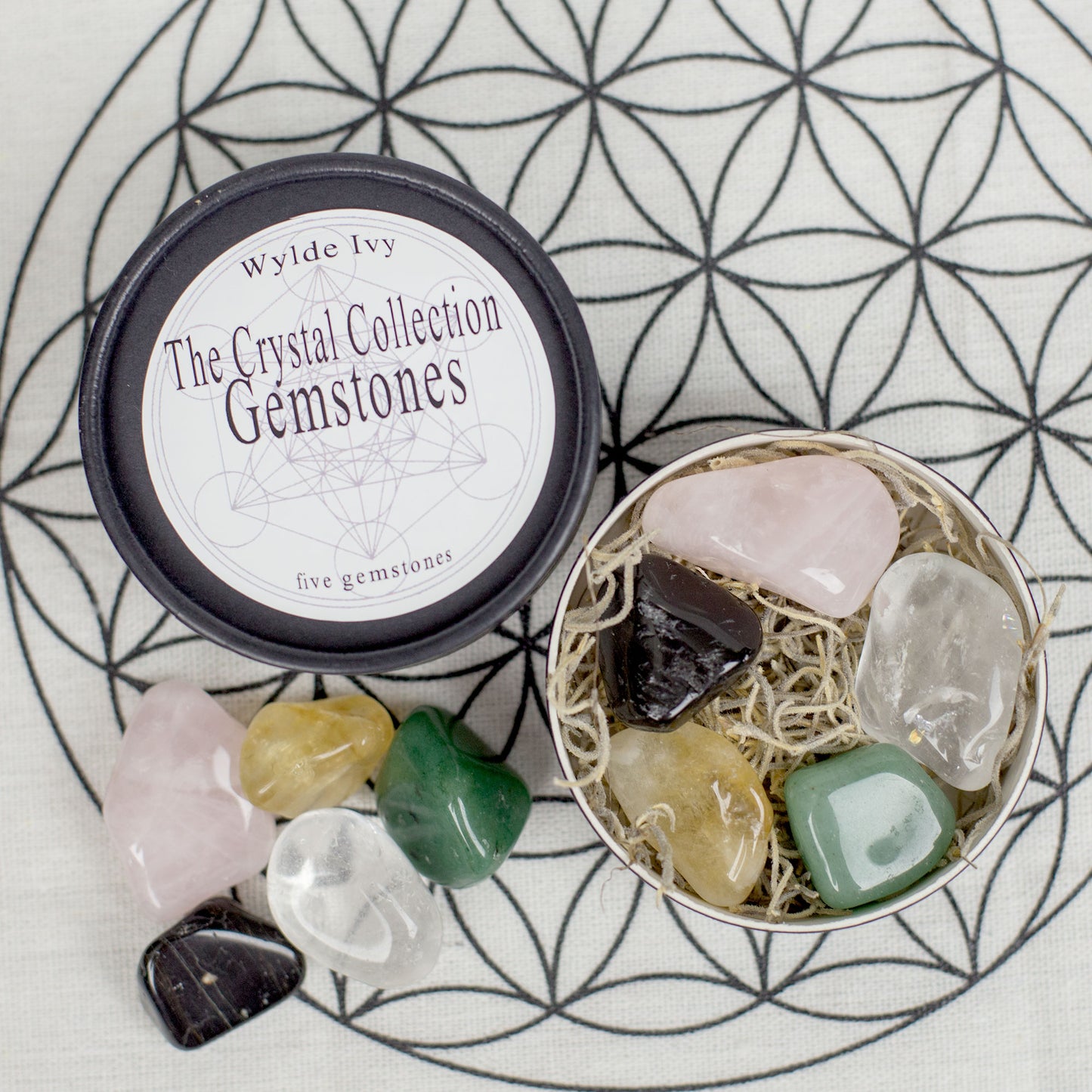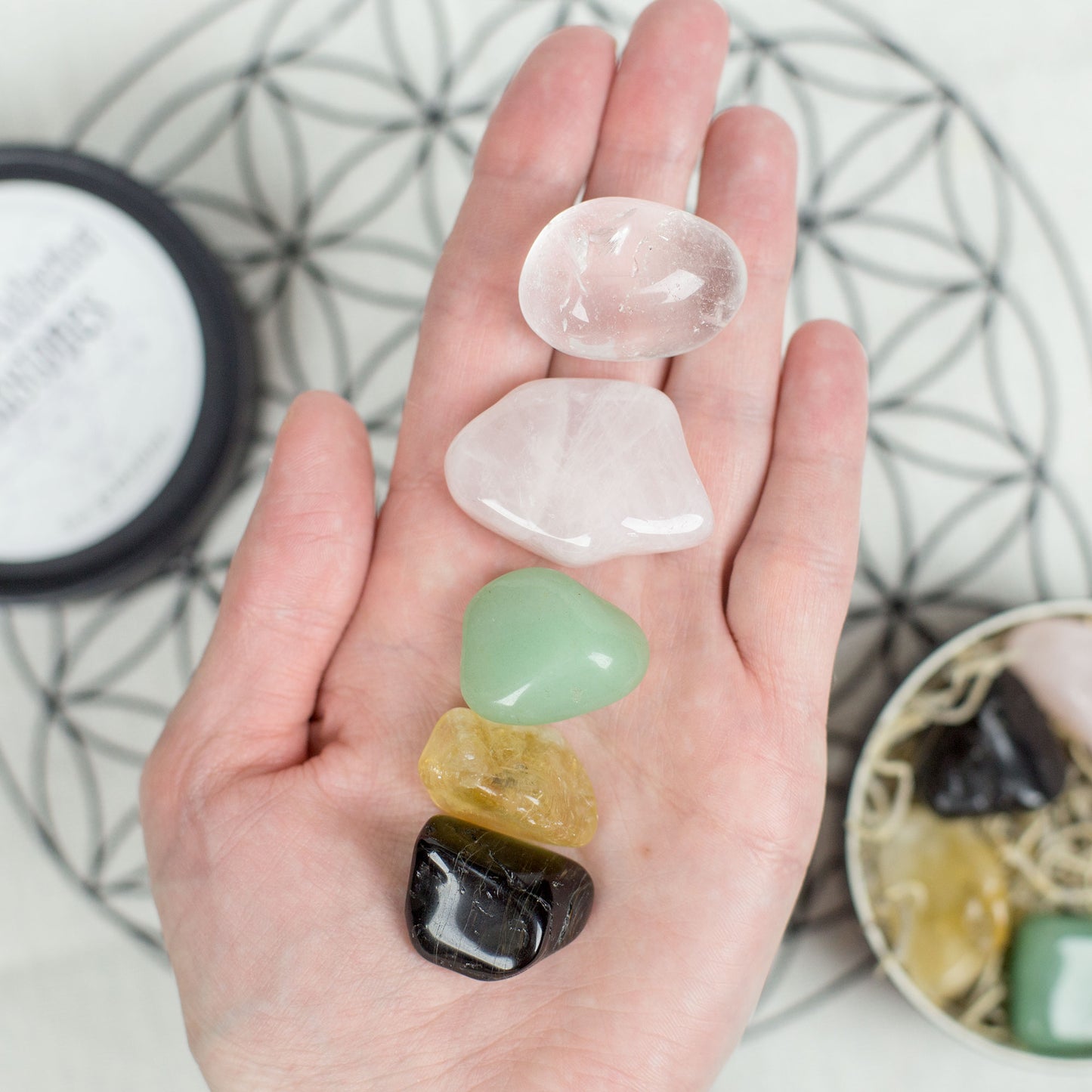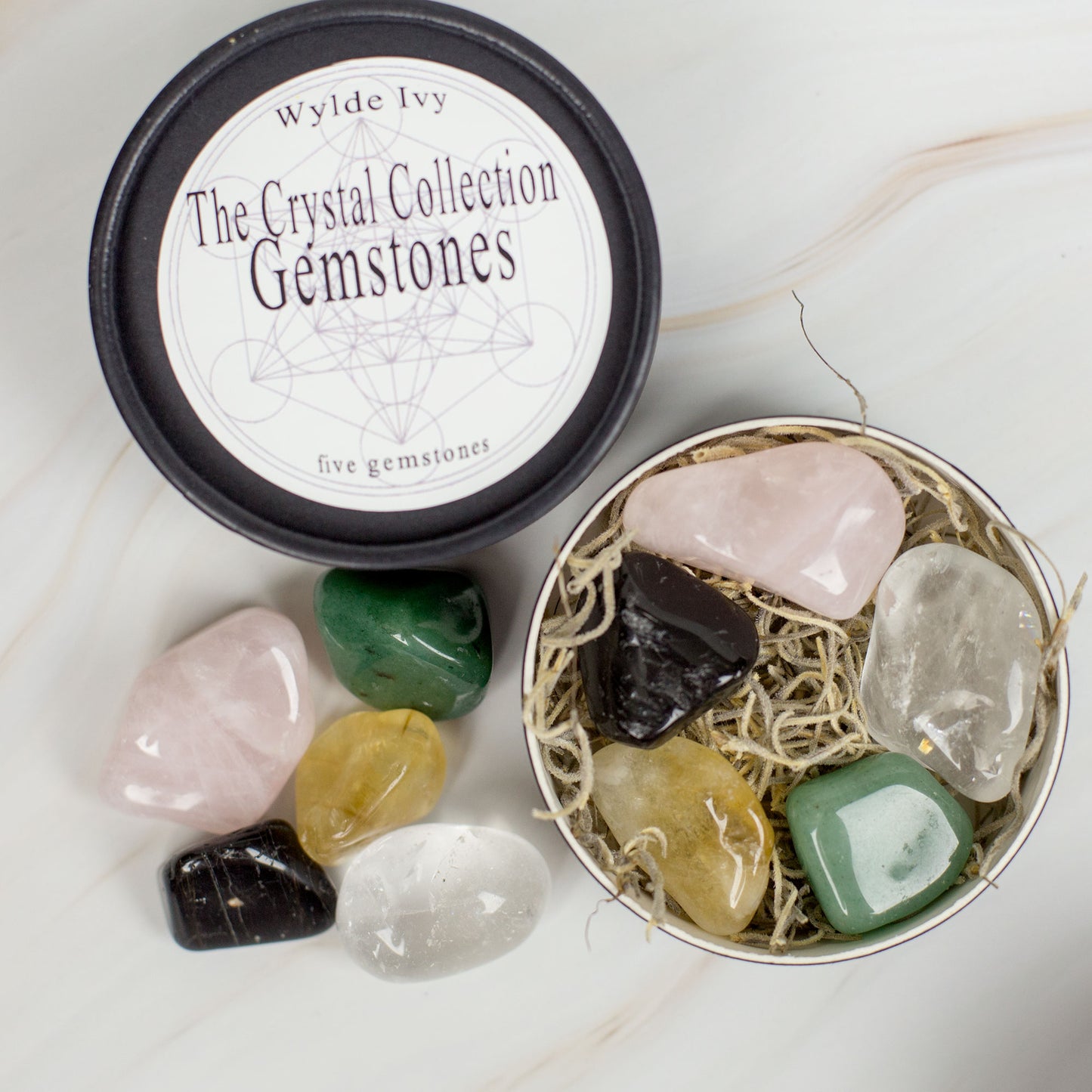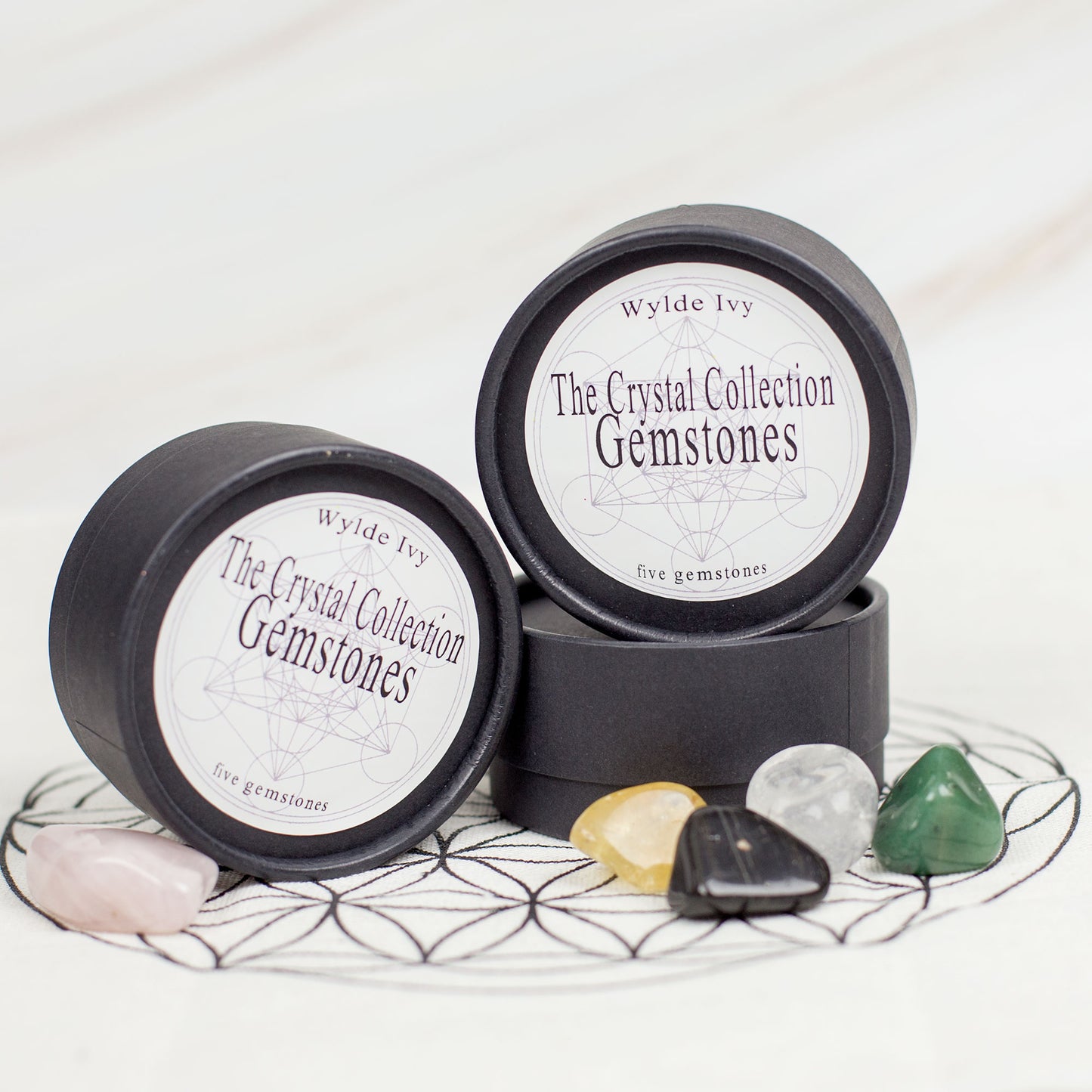 Let customers speak for us