Wylde Ivy
Solstice Faire Perfume
Regular price
$30.00 USD
Sale price
$30.00 USD
Unit price
per
Sale
Sold out
The Scent
The sweet calling of the Faire in the heart of the warm autumn woods. Ginger infused fruits, apple wood bonfires, golden hay bales, blonde sandalwood, smoked sugars, crimson tipped leaves, and spiced pumpkins.

The Story
"On the eve of every autumn equinox, the Faire finds the town of Solstice. Slipping in sometime before the dawn, they say that no one from Solstice has ever actually seen the Faire arrive. It is as if it springs up from the earth in a frenzy of colored tents, banners, bells, bonfires, singing and scents...oh, the scents! Ever playful autumn breezes carry the warm and irresistible fragrances of spiced apples and pumpkins, sweet creams and gingerbreads, copper pot scalded caramels, exotic resins and incense laden smoke straight into Solstice where they intertwine with the scents of the surrounding forest, fallen leaves, and sweet wood bonfires.
They say that it is impossible to resist the fragrances that call from the Faire. They say that everyone finds a little bit of magic there.
They say they will see you soon."

View the entire Solstice Faire Collection
The Product
Wylde Ivy perfumes are concentrated perfume oils dispersed in professional perfumer's alcohol. Crafted in small artisan batches, Wylde Ivy fragrances are paraban, phthalate and cruelty free.

Size and Packaging
Wylde Ivy Perfumes come in one ounce rectangular heavy glass bottles topped off with a modern brushed metal mister top. They feature beautiful full color labels that are unique to each scent. Enclosed in every bottle are genuine Swarovski crystals!

Ingredients
Contains: SD40B Alcohol, Fragrance, & Methyl Glucose Ether
Share
This review has no content.
This review has no content.
Love the Solstice Faire sweet, autumnal sc...
Love the Solstice Faire sweet, autumnal scent. I've never heard of or read about anyone else doing this, but I like to spray fragrance under each arm *after* getting dressed. The warmth helps release the scent, and the top/shirt/sweater smells good in your closet and the next time you wear it. Also love reading WyldeIvy's descriptions of each scent at the online store, and her packaging and inclusion of freebies in each order is great. The only slight quibble is that I don't really notice or care about having Swarovski crystals included in the bottle of perfume, would rather save a few dollars in the price of the item.
Wonderful fragrance and beautifully packag...
Wonderful fragrance and beautifully packaged! I will be a repeat customer!💗
This perfume smells amazing!
This perfume smells amazing!
Nice scent, nice packaging, lasts well. TH...
Nice scent, nice packaging, lasts well. THANK YOU!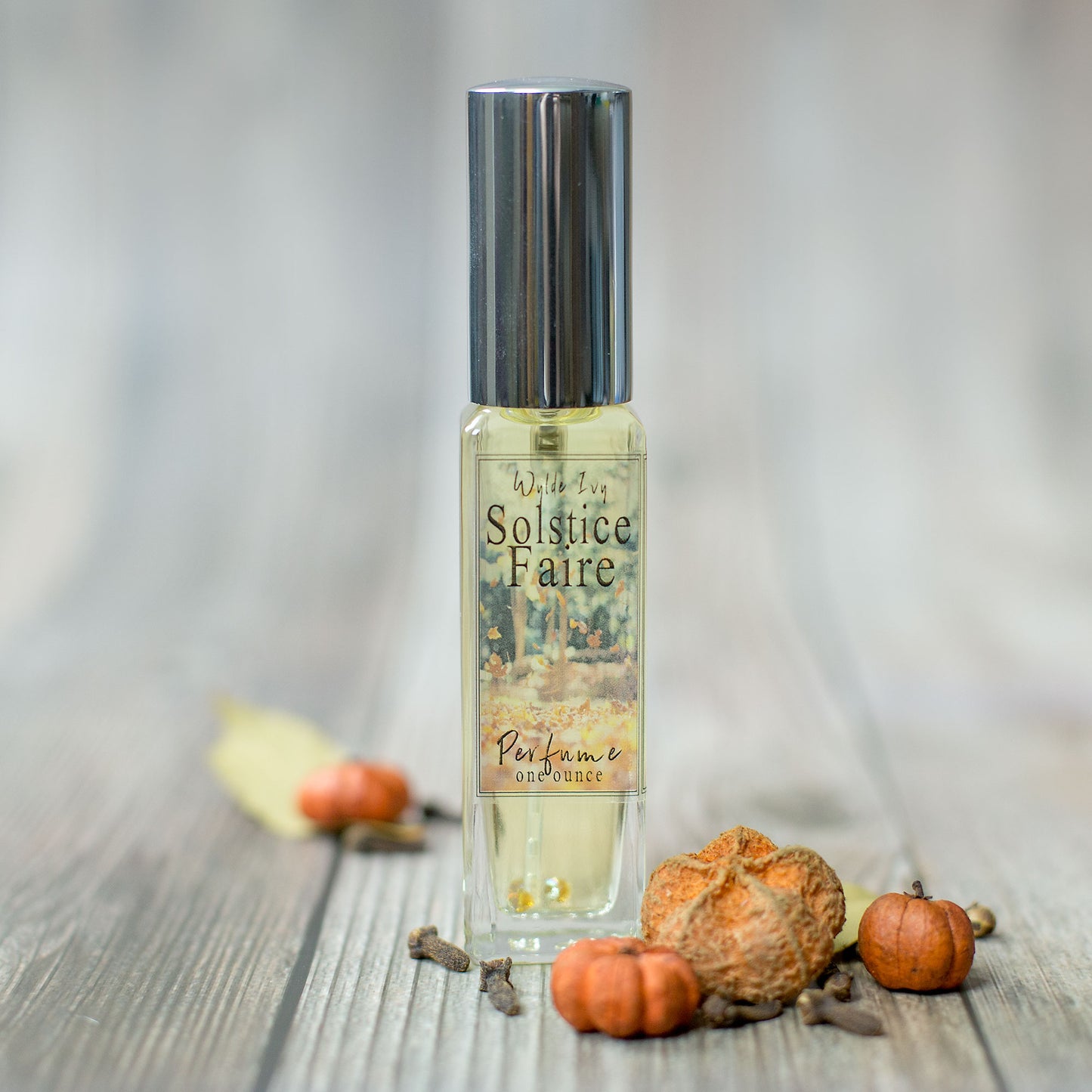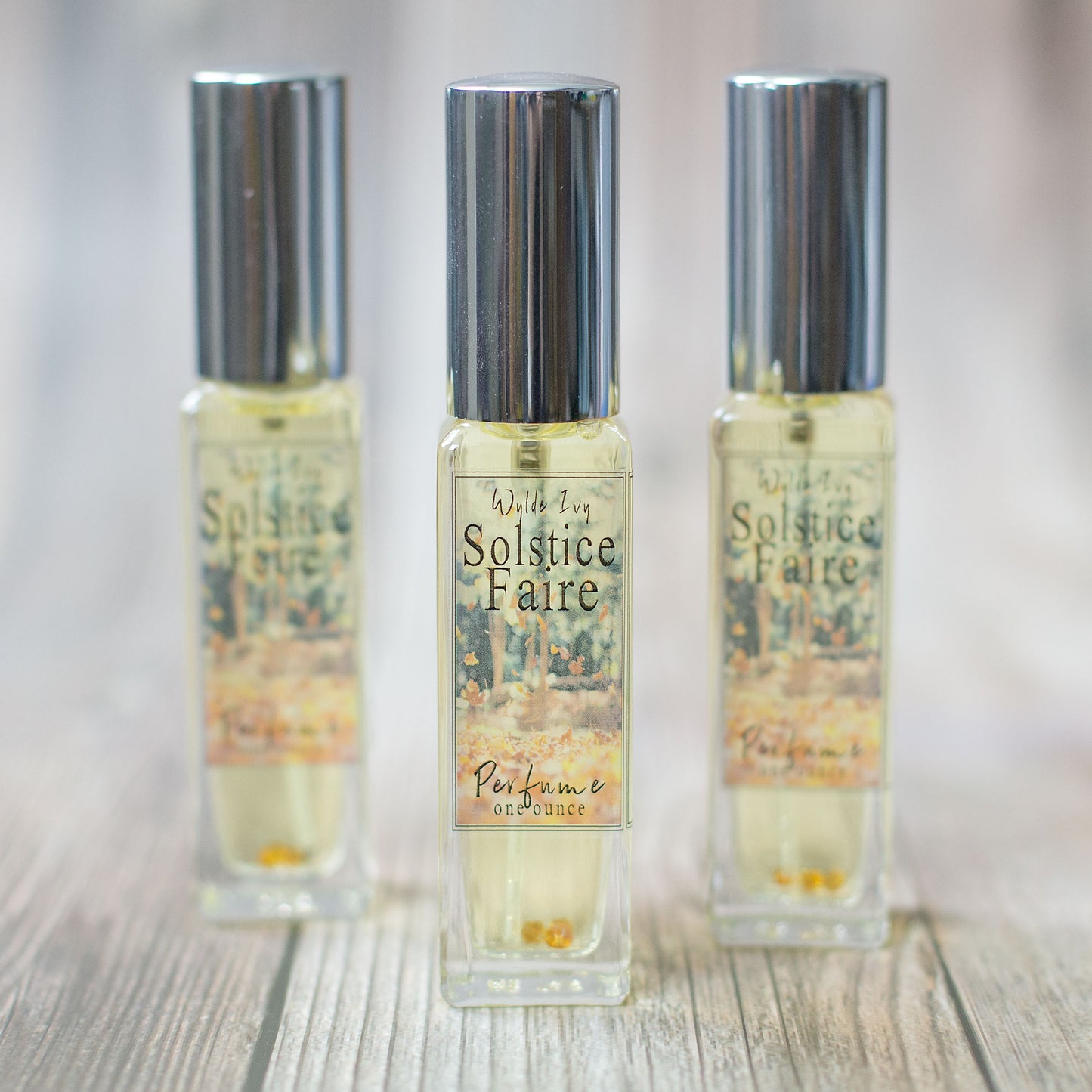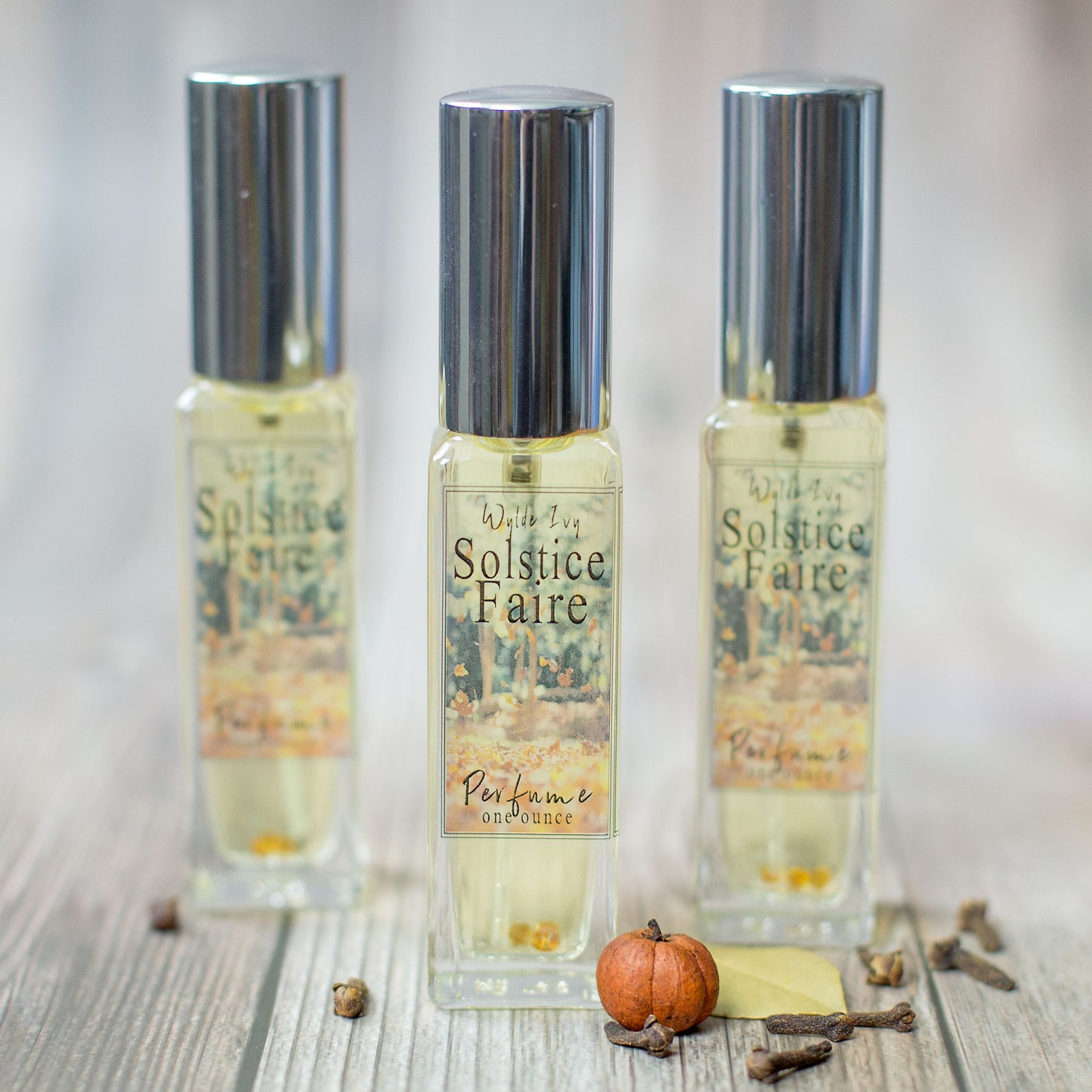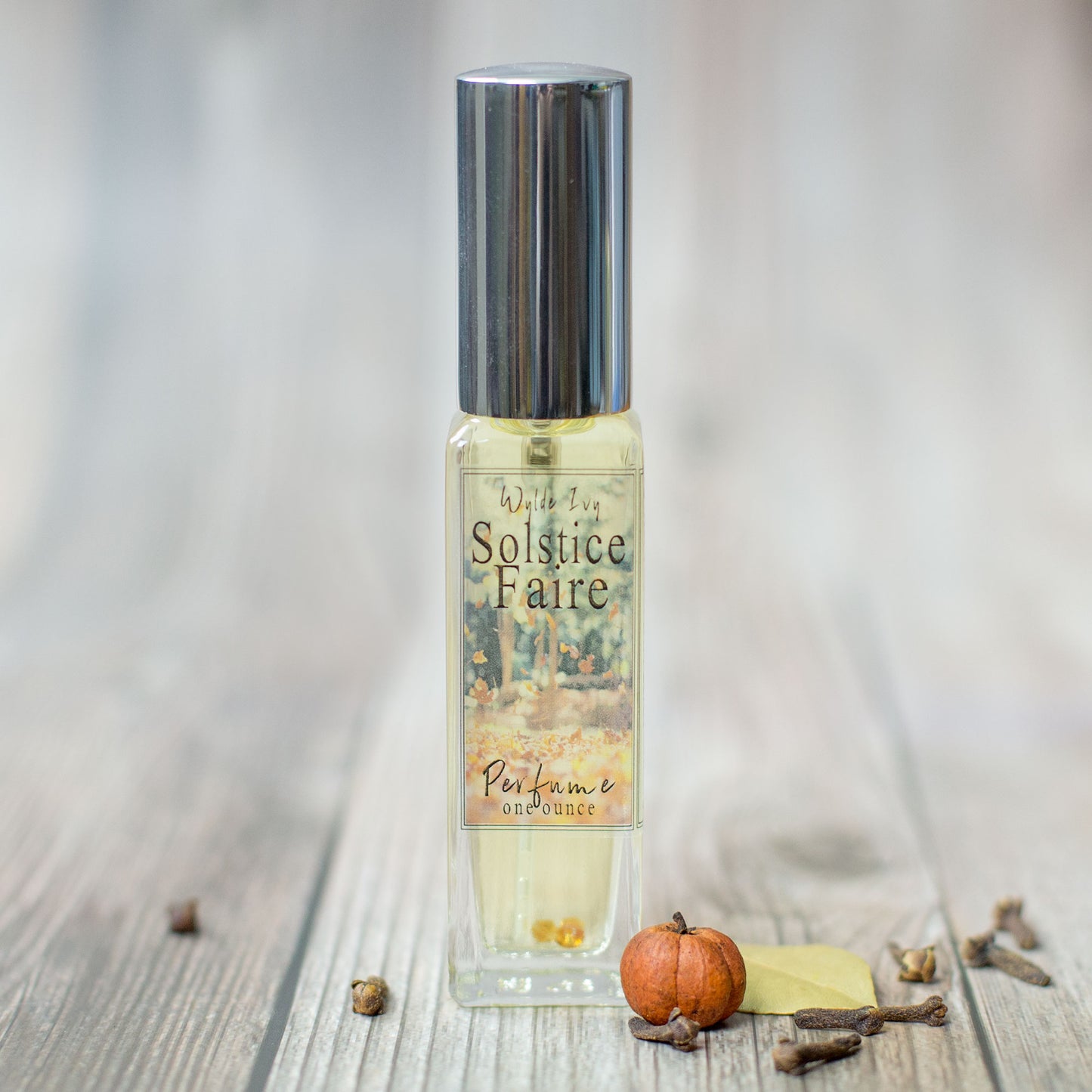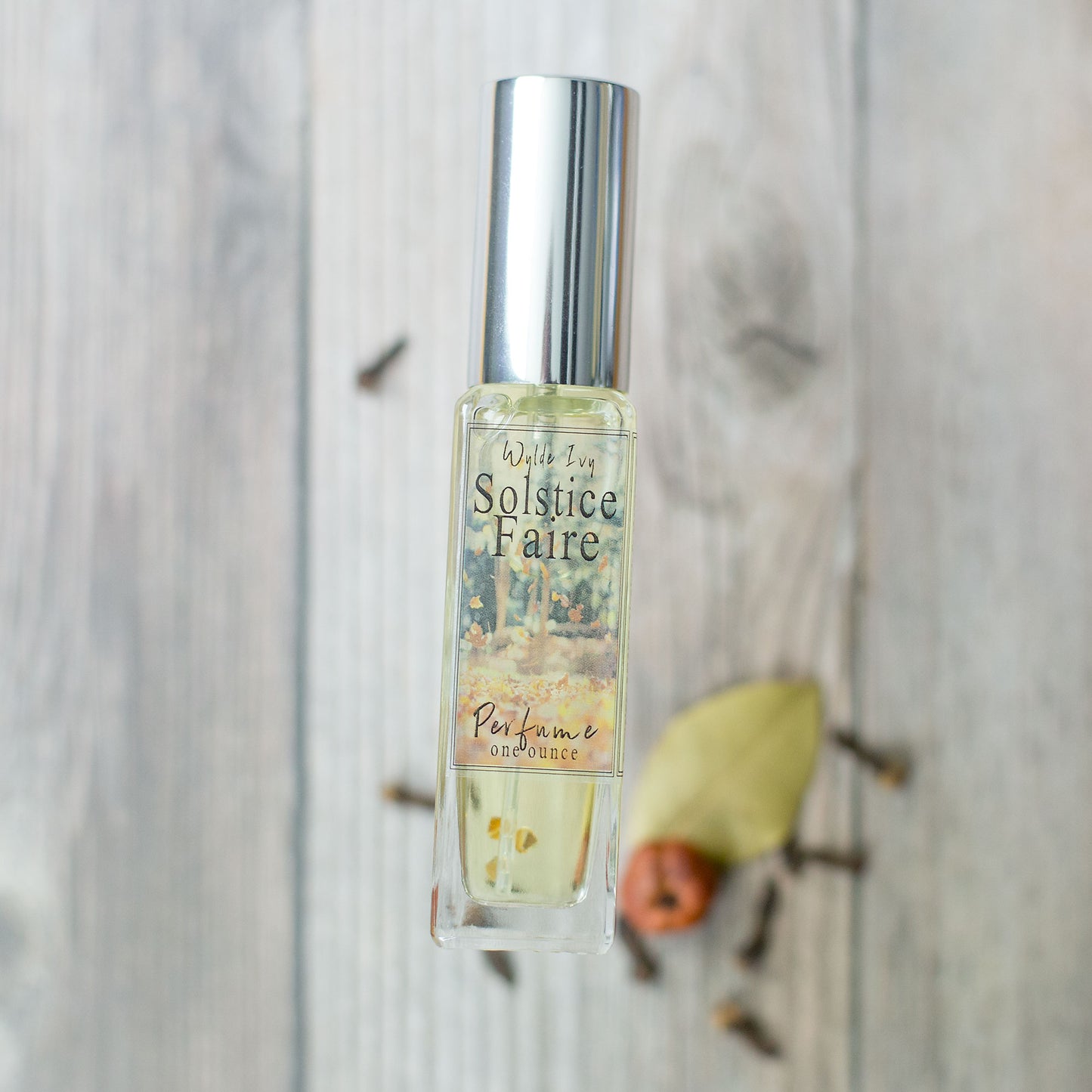 Let customers speak for us