Wylde Ivy
The Tea Blender Perfume
Regular price
$30.00 USD
Sale price
$30.00 USD
Unit price
per
Sale
Sold out
The Scent
Tea leaves of black, green, and red, dried apples and pears, raw sugar, fresh amber resin, vanilla beans, a whisper of spice and blonde wood.

The Story:
The smallest tent of the fair is adorned with the most flags. Large and small, frayed and new, flags of the people of the world, and of past nations, and lands yet to be known. They billow in the wind on posts and strings and sewn into the very tent itself and whisper, "come weary traveler, I have just the thing for your thirst".

Inside are jars of many sizes, slender and squate bottles, ornate boxes and plain tins all stacked impossibly high and each holding dried treasures of magestic tea leaves from every reach of the world, rare spices still singing of caravan travels, sweet dried fruits from secret gardens, and seeds delivered by the wings of songbirds.

Whisper your fondest memory to the Tea Blend and with deft hands she picks and pulls from the crooked stacks of jars and trinket boxes. For a coin you are presented with a small cloth pouch. They say if you brew the contents of the pouch just as the sun is slipping into the horizon and drink it before the moon is at full shine that you will visit that chosen memory in the most perfect dream.

The Solstice Faire Story:
"On the eve of every autumn equinox, the Faire finds the town of Solstice. Slipping in sometime before the dawn, they say that no one from Solstice has ever actually seen the Faire arrive. It is as if it springs up from the earth in a frenzy of colored tents, banners, bells, bonfires, singing and scents...oh, the scents! Ever playful autumn breezes carry the warm and irresistible fragrances of spiced apples and pumpkins, sweet creams and gingerbreads, copper pot scalded caramels, exotic resins and incense laden smoke straight into Solstice where they intertwine with the scents of the surrounding forest, fallen leaves, and sweet wood bonfires.
They say that it is impossible to resist the fragrances that call from the Faire. They say that everyone finds a little bit of magic there.
They say they will see you soon."

View the entire Solstice Faire Collection
The Product
Wylde Ivy perfumes are concentrated perfume oils dispersed in professional perfumer's alcohol. Crafted in small artisan batches, Wylde Ivy fragrances are paraban, phthalate and cruelty free.

Size and Packaging
Wylde Ivy Perfumes come in one ounce rectangular heavy glass bottles topped off with a modern brushed metal mister top. They feature beautiful full color labels that are unique to each scent. Enclosed in every bottle are genuine Swarovski crystals!

Ingredients
Contains: SD40B Alcohol, Fragrance, & Methyl Glucose Ether
Share
This review has no content.
This review has no content.
Love the scent, also blends well with othe...
Love the scent, also blends well with others!
Honestly, one of the most unique perfumes...
Honestly, one of the most unique perfumes I've ever tried. It's like tea, sweet but not overly sweet. It really smells amazing and as little goes a long way.
Wonderfully captures teatime scents! Ashle...
Wonderfully captures teatime scents! Ashlee is an amazing perfume artist! Highly recommend trying any of her products.
This review has no content.
This review has no content.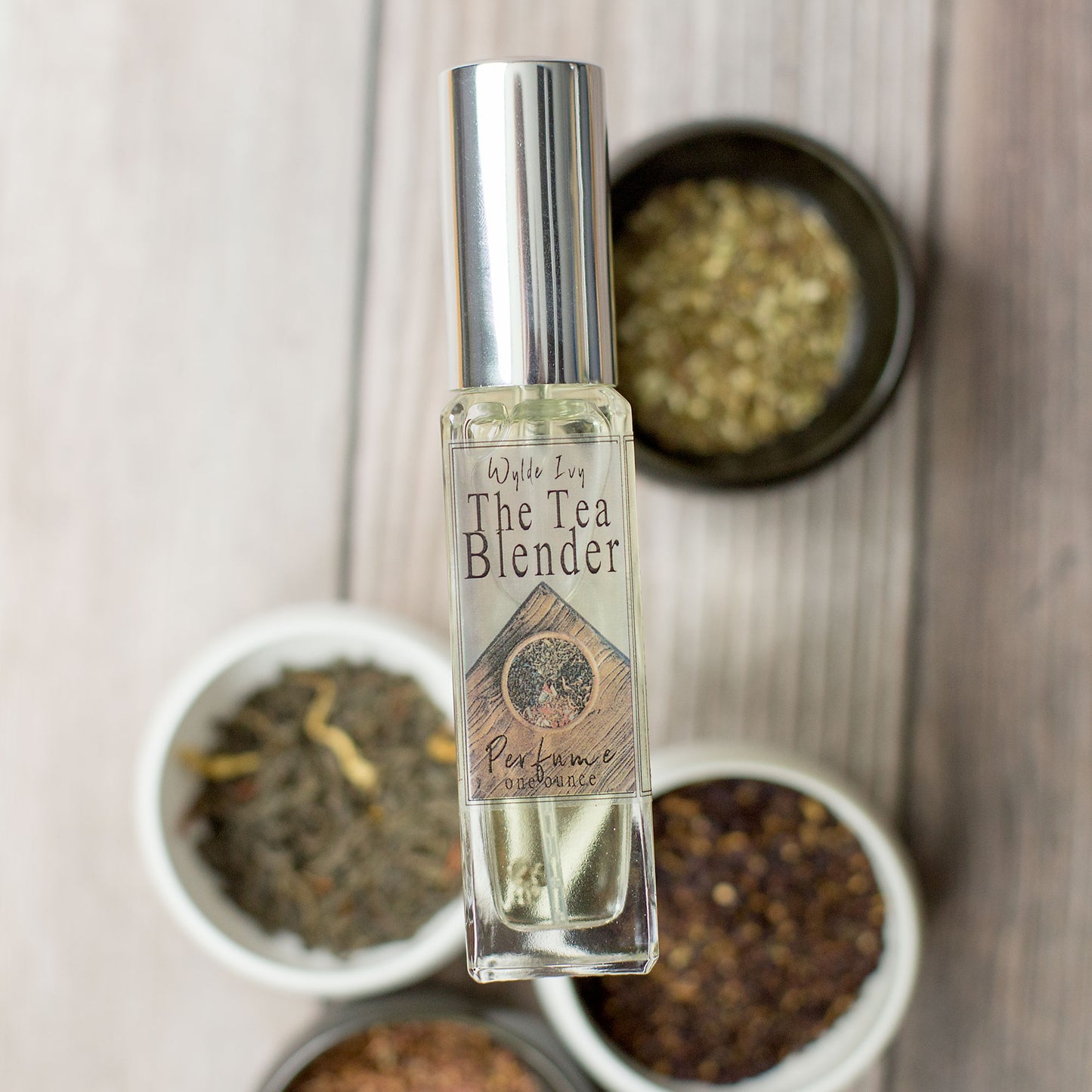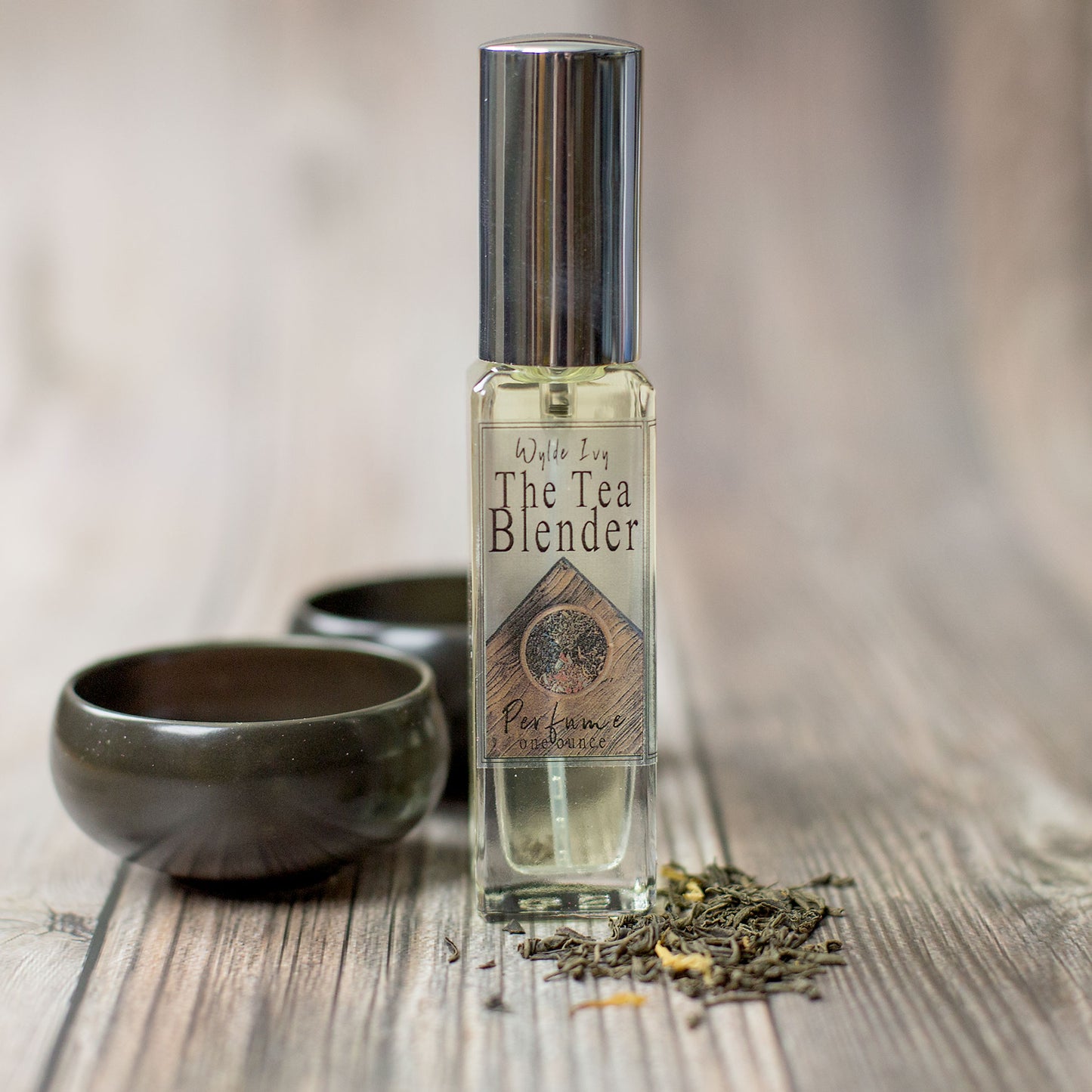 Let customers speak for us