Wylde Ivy
Rain Garden Perfume Oil Collection Sampler Gift Set
Regular price
$30.00 USD
Sale price
$30.00 USD
Unit price
per
Sale
Sold out
The Rain Garden Collection:
Take a walk through a rain kissed landscape bursting with cool sweet greens, hidden blooms, dripping nectars, and trees laden with dewy fruits.
The perfect way to give the gift of Wylde Ivy fragrances to a friend, a loved one, or even yourself! Try all five gorgeous fragrances from the Rain Garden Collection. The mini perfumes are nestled in paper shred inside an aluminum tin and packaged with five fragrance cards detailing the fragrance notes.
This sample set makes a beautiful and unique gift!
Contains: Green Lady, Jade Blue, Rain + Fern, Sweet Water Succulent, and White Wood + Bergamot.
The full Rain Garden Collection

The Product:
Miniature glass bottles filled with 1.5 ml of Wylde Ivy perfumes. Just like our full sized perfumes, these Mini Perfumes feature gorgeous labels, each unique to the scent!
Wylde Ivy perfumes are a mix of essential oils, fragrance accords, and cosmetic grade fragrance oils dispersed in skin friendly Jojoba and Coconut Oils. Crafted in small artisan batches, Wylde Ivy fragrances are paraban, phthalate and cruelty free. Oil based perfumes have a more subdued silage reach (the distance from which a fragrances can be smelled) which makes them perfect for more intimate fragrances. Perfumes in oil form, tend to react more with your personal skin chemistry giving each wearer and unique fragrance. Even at a greater concentration, Perfume Oils may fade on the skin during wear. It is common to apply a little oil to the hair as well as clothing (please spot test first) to prolong the fragrance.
Ingredients:
Contains: Jojoba Oil, Fragrance, Coconut Oil, & PPG-20 Methyl Glucose Ether (sugar derived fragrance anchor).
Share
Beautiful little collection of scents. I l...
Beautiful little collection of scents. I love the cards that describe each scent.
So refreshing like a fresh summer rain
I love them all. All have very fresh enjoyable scents. Such a great sample pack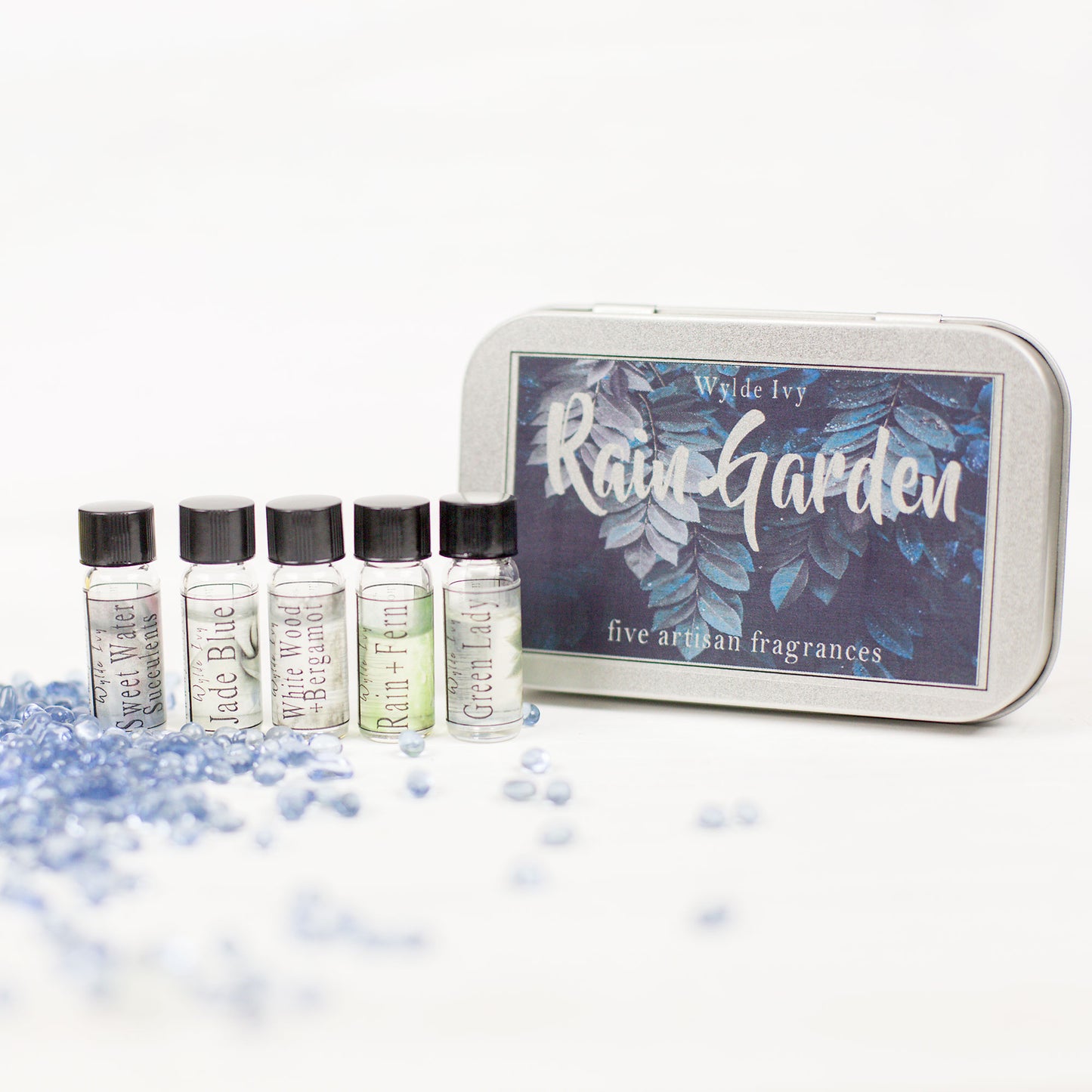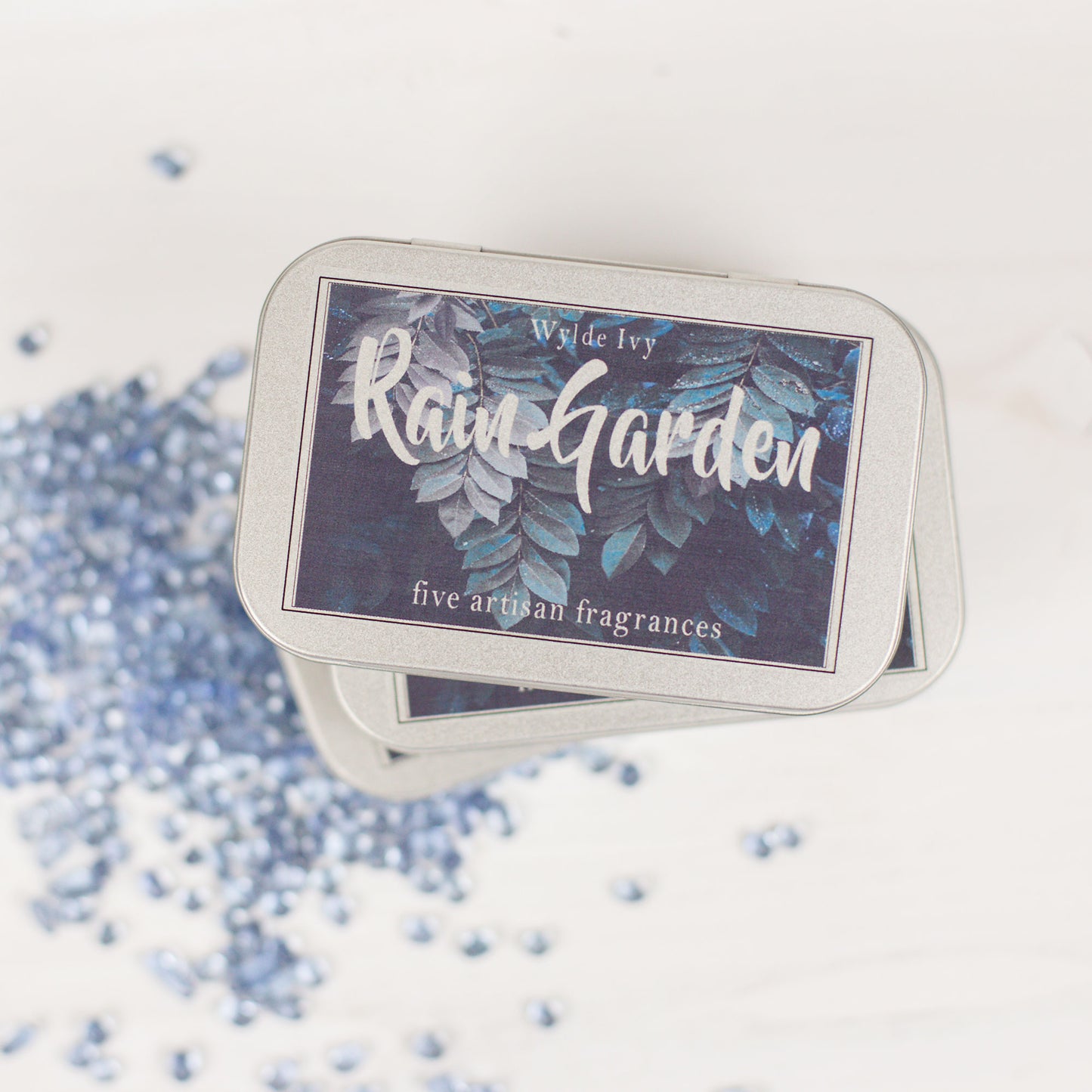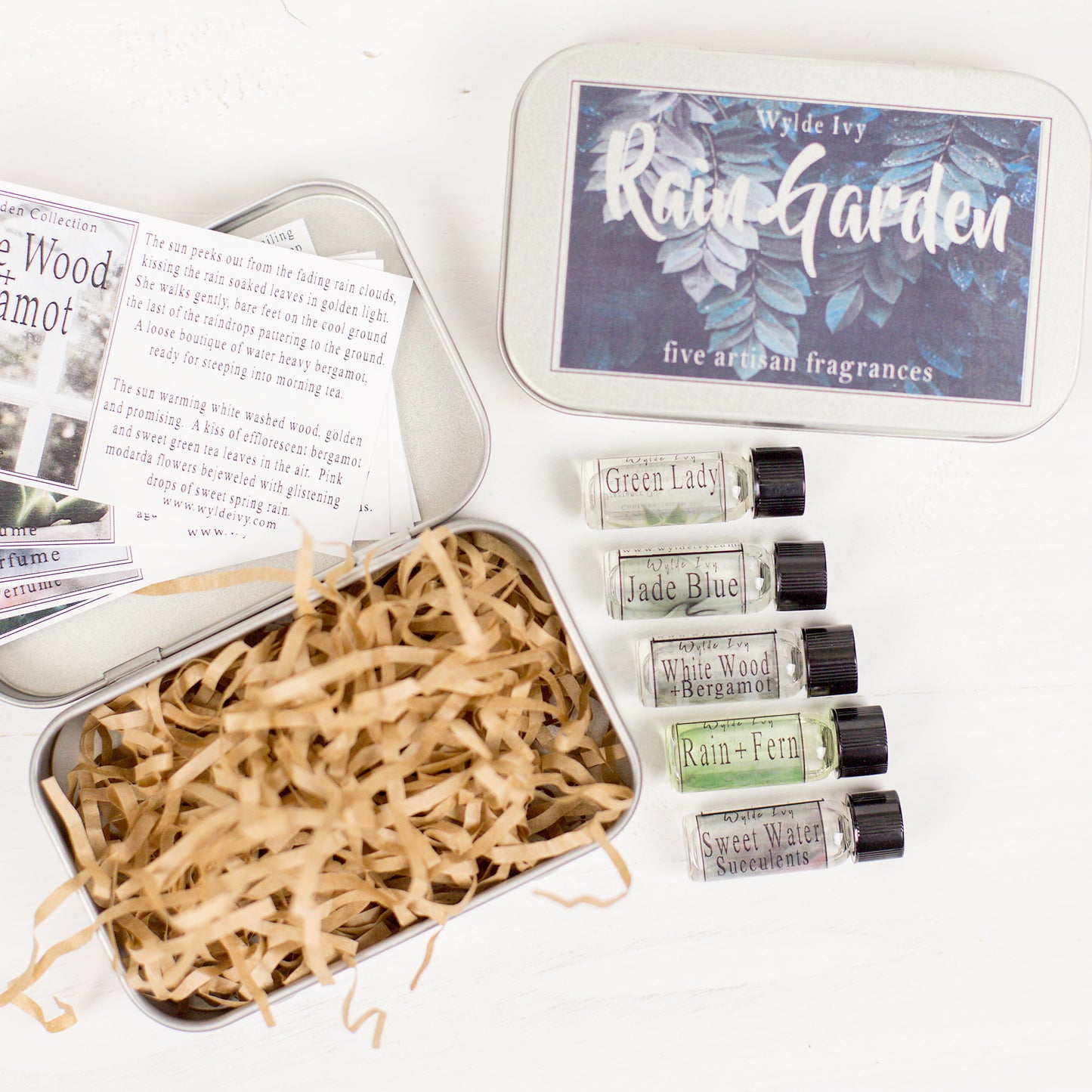 Let customers speak for us