Wylde Ivy
Wayfinder Collection Skin Cream
Regular price
Sale price
$12.00 USD
Unit price
per
Sale
Sold out
The Collection:
The Wayfinder Collection is a unisex fragrance collection inspired by wanderlust, the rugged wild, and the relentless pull that drives an adventurer's soul.
This collection features fragrances that are rugged, earthy yet upscale and fresh, and as timeless as the earth.
The Scents:
Amber + Atlas:
A warm mix of soft amber and dried white woods, sun warmed trails and worn maps.
Amber resin, dried white cedar bark, white patchouli, cyclamen, damp moss, and a hint of paper.
Cairn:
Cairns are trail markers, waypoints, and vessels holding messages. The dry fragrance of stone standing forever in time.
Sun warmed stone, salt, windswept cedar, white sage, scorching sand, and dried bergamot.
Star Chart:
Explorers have discovered the world by the stars and the stars have lead them home again. The fresh fragrance of crisp night skies, sweet serenity, and calling of the stars.
Ozone, dew laden sweet juniper, cypress, and mist.
Verdi:
Verdi simply means green. The majesty of an old growth forest cut with hidden deer trails and deep clear water springs. The feeling of being surrounded by every shade of green the earth has ever bloomed. Fresh, slightly sweet, and green in the best way possible.
Cedar, dewy ferns, teak wood, green amber, oakmoss, and coriander.
Wayfinder:
Wayfinder (noun) (plural wayfinders) One who finds a way: either a physical route or a means to achieve something.
Boots on terrain and the pull of adventure at your soul, a fragrance that is earthy with a spark of wanderlust.
Rocky trails, dried brush, aged oak, green cedar, with the tang of bergamot and green vetiver
Discover the full Wayfinder Collection
To see a complete list of current fragrances, visit
Scents Page
The Product:
Thick, rich Body Butter Cream is an utterly divine body and hand cream. It absorbs quickly despite being laden with Cocoa and Shea butter. You will love the feel of this cream. It leaves a soft, satin like silken feel to the skin that lasts for hours.
Special Attributes:
Thick, intensive cream / Absorbs quickly / Perfect for dry skin / Vegan & Cruelty Free / Paraban free
Ingredients:
Contains: De-Ionized Water, Cocoa Seed Butter, Shea Butter, Emulsifying Wax NF, Stearic Acid, Caprylic/Capric Triglycerides, Grapeseed Oil, Glyceryl Mono Stearate, Japanese Green Tea Leaf Extract, Vitamin C, Vitamin E, Allantoin, Phenoxyethanol and Caprylyl Glycol.
Share
Love the formula as always. Amber + Atlas...
Love the formula as always. Amber + Atlas is a nice soft scent that's just a bit sweet, a bit woody, and really easy to layer with anything else :)
Love the formula as always. Amber + Atlas...
Love the formula as always. Amber + Atlas is a nice soft scent that's just a bit sweet, a bit woody, and really easy to layer with anything else :)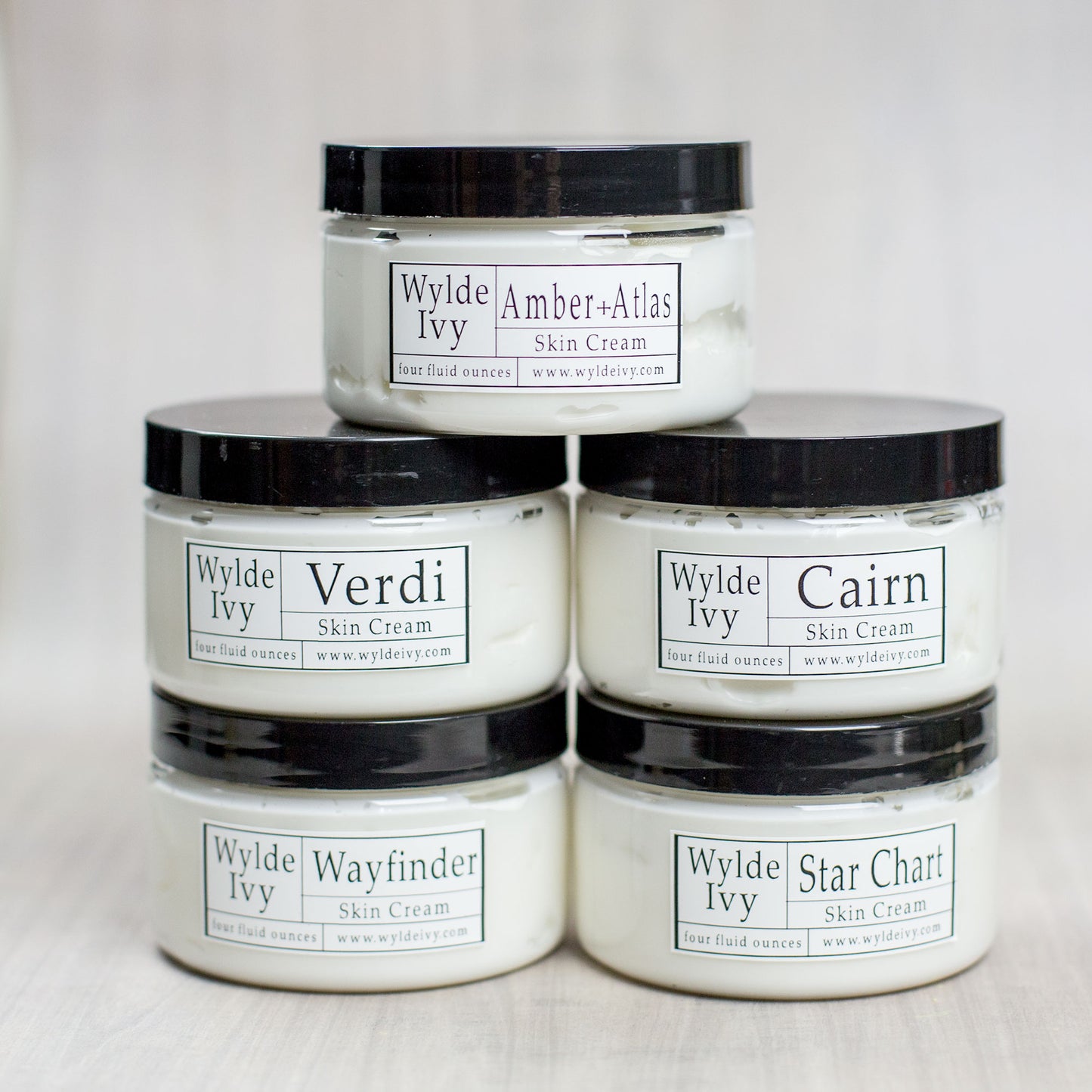 Let customers speak for us